Back when I first started my blog, I was working part-time so I found it really easy to plan the content for my blog and upload my blog posts. As I had more free time back before uni and full-time jobs, I would often blog around two or even three times a week (oh how I miss those days!). However, now I'm working full-time and fallen prey to the 'I have no time to do anything other than sleep, eat and go to work' routine, it's gotten a little harder to find the time to sit down and do what I love to do; create content.
Surprisingly, despite working full-time and feeling like I have little time to keep organised, I have recently managed to get myself on track with keeping organised with my blog. I work in content marketing and get paid to write content and blog posts for clients, so I think this has helped me see the more business side of blogging.
I sometimes envy the full-time bloggers of the blogosphere who get blog on what they really love every single day. However, if you work full-time, or even part-time (it's always good to keep organised!), I've listed how I like to keep on top of blogging whilst juggling a social life and job and I hope it inspires you to get a little more organised.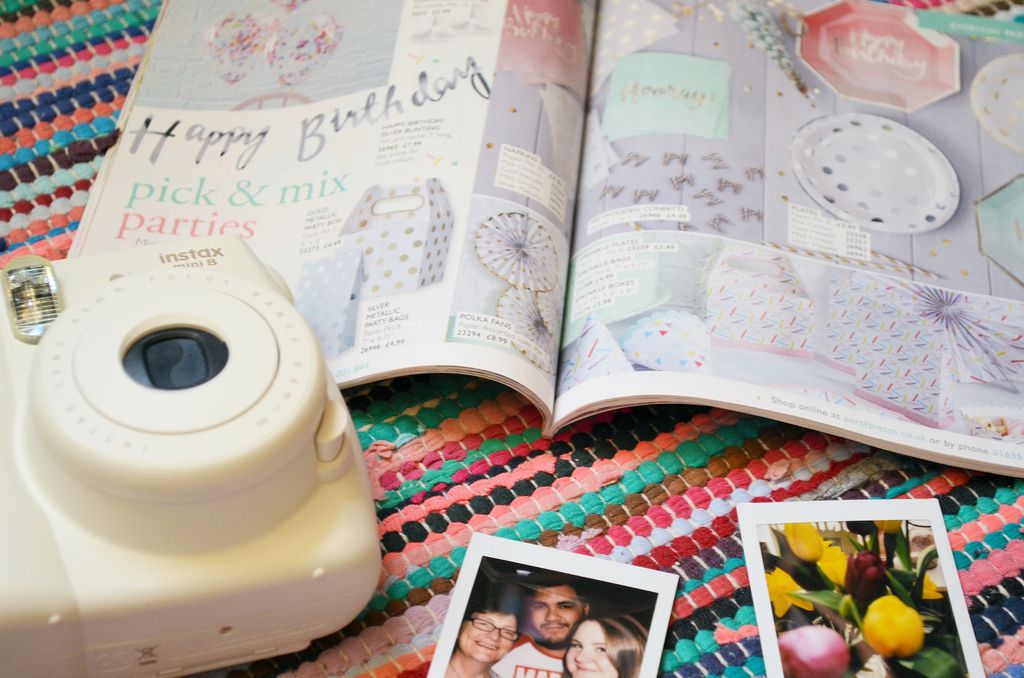 Create a content calendar
I've always had some kind of plan of what content I'm going to create, however I usually write my ideas down in a notebook, with no real plan or schedule for the post idea. I'm a big stationary fan, so I usually end up with ideas dotted in several notebooks, which isn't the most organised way to do things!
Before I started working in content marketing, I had never really heard of content calendars. Where had they been all my blogging life?! They are an absolute lifesaver when it comes to planning in your content.
I usually note down a title (sometimes provisional!), overview on what the post will be about, links to either similar content or resources that I might use, what image ideas I have to accompany the post and a due date. I don't always stick to the due date, as sometimes I want to switch around the order I upload the posts, or I have plans that day.
I've created a blank Excel document with the format I use (and what I use for clients at work)
that you can download and edit for free by clicking on the link below. Please let me know if you use it! :)
Log blog post ideas in a designated notebook
I can literally think of a blog post wherever I am. I've thought of ideas whilst at work, in the shower and before going to sleep, so I always like to keep a notebook on me where possible.
I have some post-it notes on my bed side table, so I can jot down ideas whilst in bed and simply pop the note on my wall so it's easy to remember that I have a new idea. I now have a dedicated notebook for ideas and it's a convenient size to carry around with me in my bag. I usually keep my ideas stored in there until I come to scheduling my posts in my content calendar.
Take the pressure off by ditching the deadlines
Despite having a due date field in my content calendar, I don't often use it. Instead, I usually plan my blogging schedule around my life schedule. Sometimes I can forget that I have dinner plans on a Tuesday, or cinema plans, and for that reason I tend to choose one or two days throughout the week to write posts and take photos.
I usually upload my post straight after I've written it and put it all together, but sometimes I schedule for it to be uploaded on a specific date or time.
I find that if I take the pressure off having deadlines and due dates for posts, it makes blogging a lot more enjoyable. I've often found myself in the situation of when I've realised a post needs creating today and I've come home from a long day at work and all I want to do is get into my PJs, watch The Office (the American version is the best!) and catch up on YouTube videos for the rest of the evening. Taking the pressure off deadlines means I can come home and write posts when I'm in the blogging mood.
I have managed a few social accounts for clients and I never knew how important it is to schedule tweets until then. If you work full-time, or just have a busy life, you physically don't have the time to sit and promote your blog in real time. This is where social media management apps and websites come in.
I schedule tweets to go out through the day (around three or four per day) and this makes is so much easier to promote your blog whilst at work or out and about. The only downside is that it's impossible to monitor engagement from followers without doing so in real time, so if you get a reply to a tweet, you have to make sure you check your Twitter every so often throughout the day to respond and keep up your engagement.
I really hope these tips have helped you, I'd love to know if they have! I'd also really love to know if you have any other tips to keeping organised with your blog.