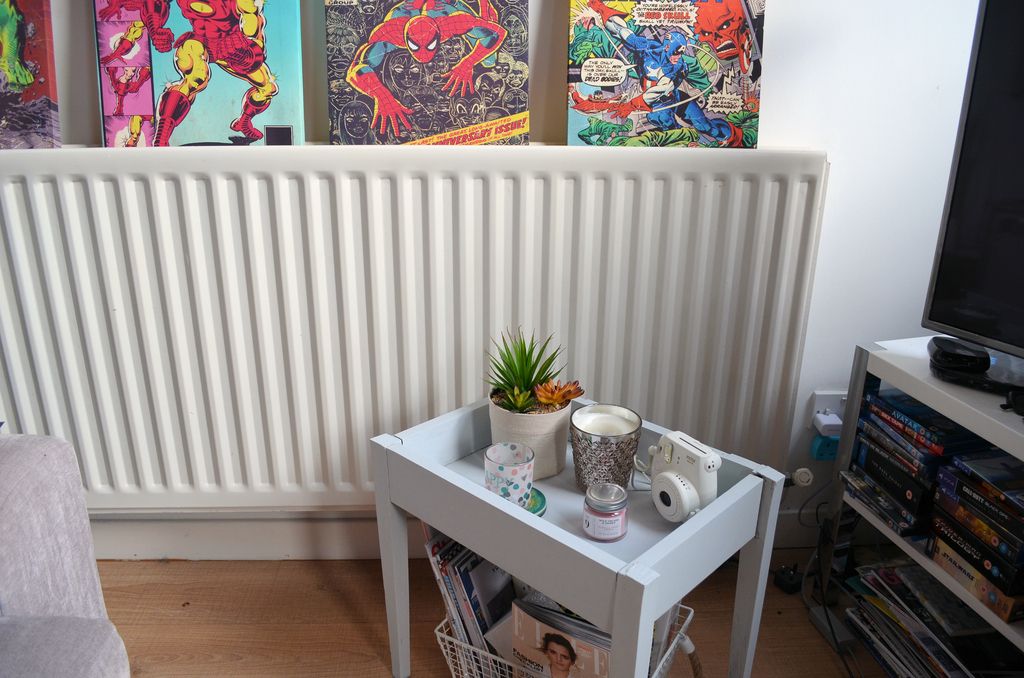 I've always enjoyed flicking through interior design magazines since my early twenties, and even more so since I've moved into my flat. No matter how much I love browsing the pages of Elle Decoration or Living Etc, I've always been so put off by the extortionate prices of some of the products they feature. £50 for a cushion?! £200 for a light shade?! In all fairness, if I was being paid a million pounds a year, I probably would spend £50 on a cushion or £200 on a light shade. However, as I'm not (one day!) and I have to manage my money well, including paying the bills and the rent, I like to figure out ways around styling my home cheaply.
I absolutely love magazines such as Your Home and Style At Home as they feature really affordable products and encourage people to do a little DIY and upcycling to save on costs. They feature products from high street shops such as George Home and Wilko, and really affordable products that can add so much style to your home.
I have a lot of people asking me how I manage to get everything so cheap, so I've put together some of my advice on having a beautiful home whilst working with a tight budget.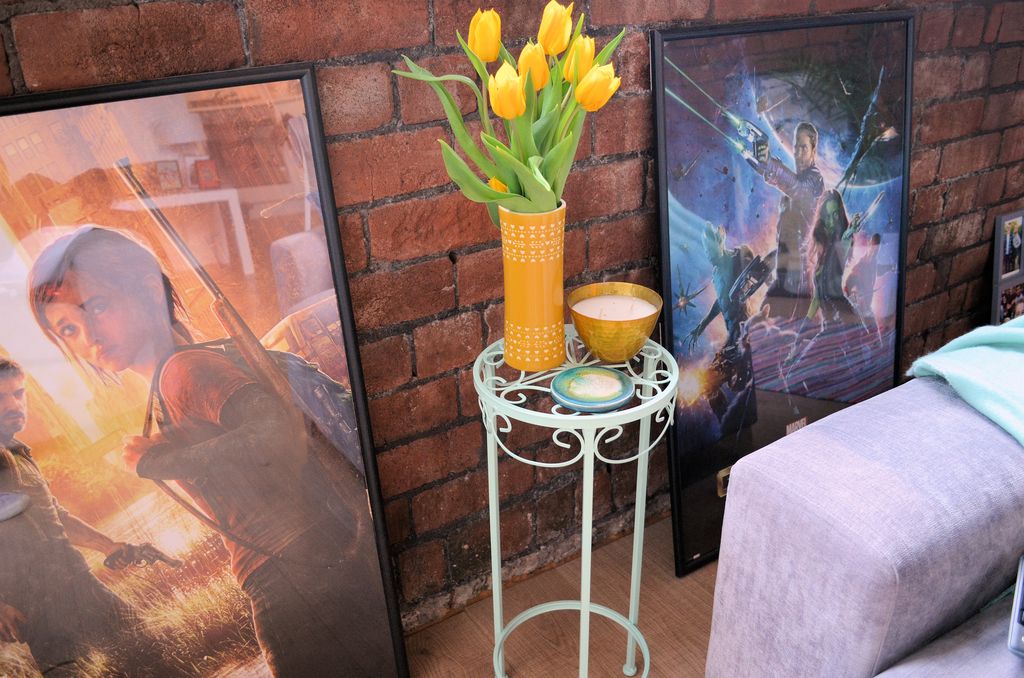 The hidden gems of the high street
The most expensive item in my flat (apart from the furniture as it came with the flat, and the TVs/consoles!), is my floor lamp which I bought from George Home at Asda. It was £40, but I got 20% as I worked for them at the time. The high street is my favourite place for home bits and bobs. My favourites shops are Homesense, Wilkos, Primark Home, George Home, The Range, B&M and Home Bargains. You can get some really good pieces for under £10 in most places. My little side table was £9.99 from Homesense and I absolutely love it! Primark Home offers really good trend-led pieces and I love the little trinkets and signs that they sell.
It's worth checking the supermarket home brands like George Home at Asda, Tesco and Sainsbury's ranges, as you can pick up affordable bits and bobs whilst you do your weekly food shop. Don't shy away from the Pound shops either. I picked up the cute copper plant pot in a photo further down, from Poundworld and you can't really tell it was £1.
I currently have two pieces of furniture that I've upcycled in my flat. I made the little coffee table from an old footstool and I took the lid off, gave it a clean and a lick of paint. The table was free, so it only cost me £2 for two £1 paint tester pots from Wilko. The storage unit was looking a bit shabby when I picked it up (yet another freebie!), so I have it a clean and painted the inside shelves. It cost me £2, again for two tester pots and I couldn't be any happier with it.
Make sure to look out for bits of old furniture in charity shops too. I recently saw loads of bits of furniture in the British Heart Foundation furniture shops. There were some really cool cabinets and console tables for under £30 that I would love to have bought and gave then a new lease of life.
Look out for freebies
There is nothing better in life than things that are free! I have several framed prints dotted around my flat that cost nothing (apart from the frames!). Pinterest have a lot of inspiration and links to websites that offer free printables. You can get free organising labels, meal planners, calendars and wall art from a lot of places, which you just need to print off and frame yourself. For wall art, I go to Wilko for frames as they have 6 x 4 simple black frames for 50p. I printed off these two
Harry Potter watercolour quote prints
and bought two 10 x 8 frames for £2.40 each from Wilko, so I got the two framed prints for a under £5.
If you search for 'free printables' or 'free quote printables', there are lots of resources available to create a stylish (and cheap!) gallery wall.
I'd love to know how you style your home on a budget and feel free to comment with a link to your blog!