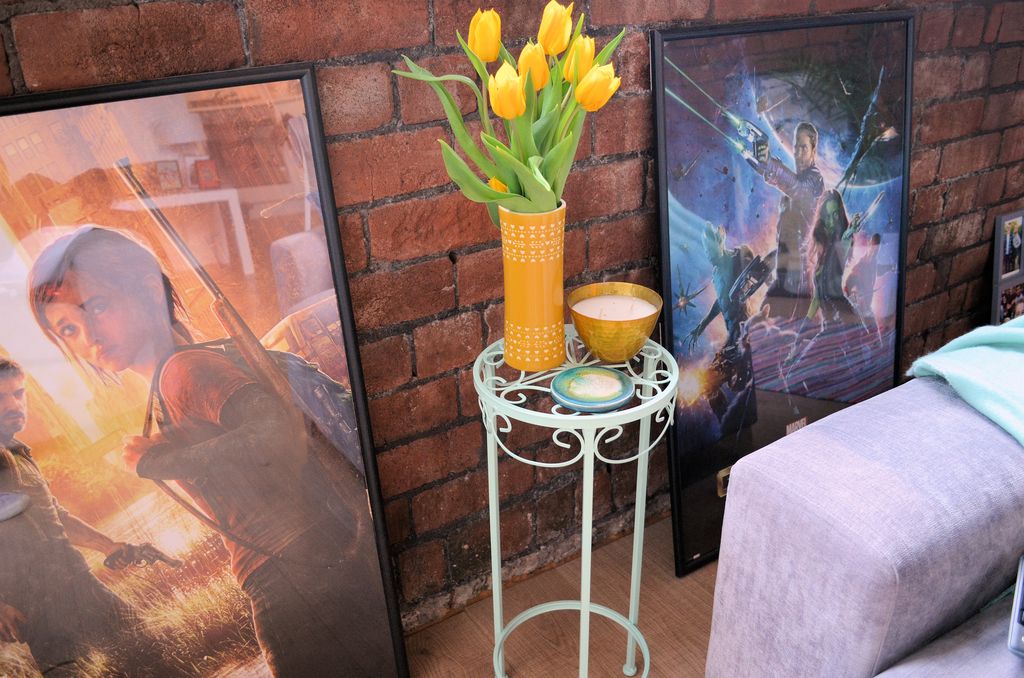 Every month I basically spend most of my wage in Homesense, Home Bargains, Primark and Wilko. I love to find those hidden gems that are hard to find, but when you find them you feel a flutter of excitement.
I'm not quite sure if this will be a one-off post or a series, as I am trying to save a little more and to not buy the things I don't really need for a while. However, here are my favourite things I have bought past month/six weeks.
Diamond honeycomb decorations
I picked these up a couple of weeks ago from Homesense for £2.50 and I adore the Spring pastel colours! I have a new obsession with any kind of honeycomb decorations and I try and find any bit of hanging space available so I can hang some around the flat. These are by Talking Tables, which is a really nice party brand and their website is full of lots of pretty inspiration.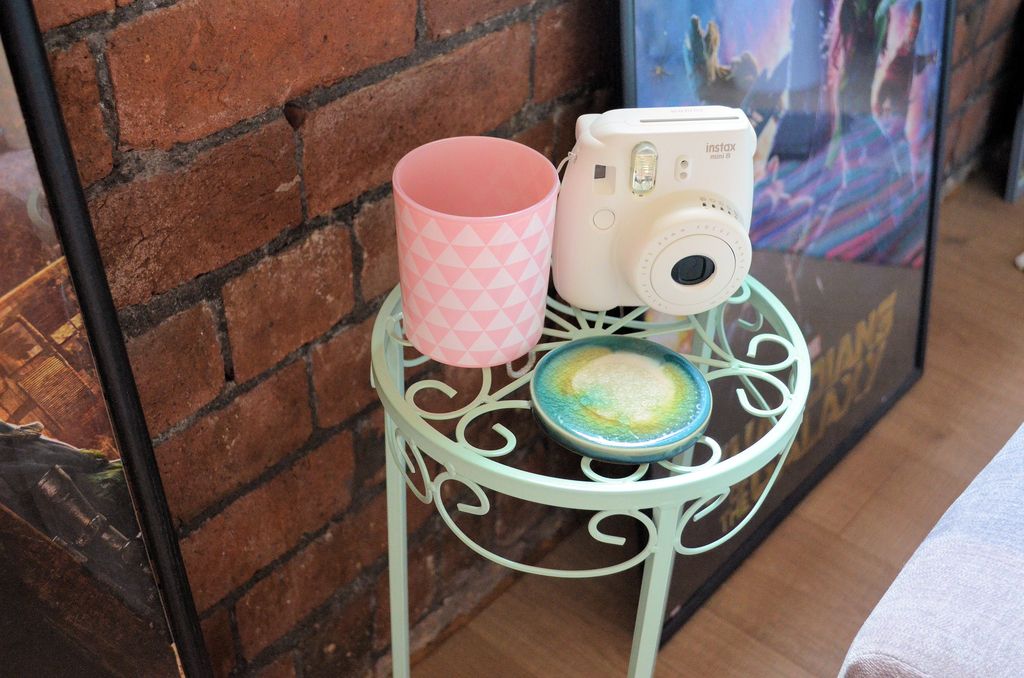 This is probably my favourite thing that I've bought this month and I couldn't get out of the shop quick enough! I picked this beauty up for £9.99 from Homesense and I really love the lovely mint colour. I wasn't really looking for a side table for the flat, but I knew it would look lovely next to the armchair we have.
I picked this up fro George Home for £1.50 and it's so adorable! I'm not really a cat person at all, but I thought it was so sweet. The majority of my kitchen is copper themed, but it's so cute that I couldn't resist. I used to work at George Home and they have some amazing trend led homeware in that's really inexpensive.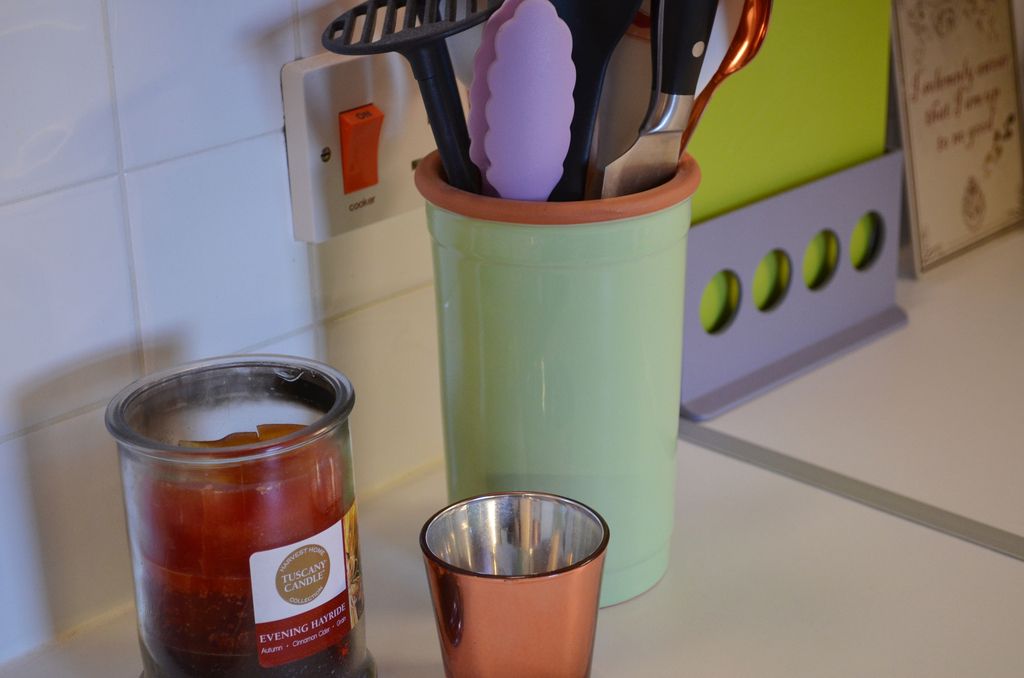 Mint utensil holder
This is another Homesense buy (I practically live in there!) and I think it was £4.99. It's actually a wine cooler, but I really wanted it for a utensil holder. It's terracotta inside, which is a trend I really love. I have a bit of a thing with utensil holders (much like honeycomb decorations!) and I now have three, who even needs three?!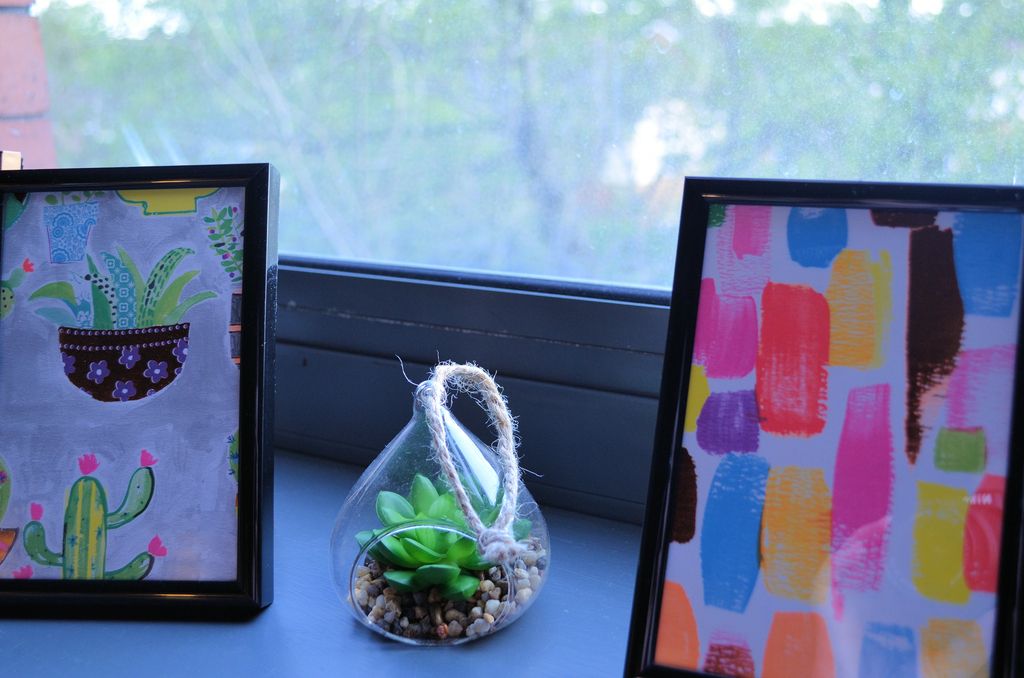 Framed art prints
I love these art prints that I created with as a little DIY. I picked up the 6 x 4 frames from Wilko for 50p and popped in two pieces of really pretty wrapping paper that I picked up from John Lewis. I have a whole blog post dedicated to how I get my framed art prints for under £5, so make sure to check it out if you're after some cheap art prints!
What are the fave things you've bought this month? I'd love to know!