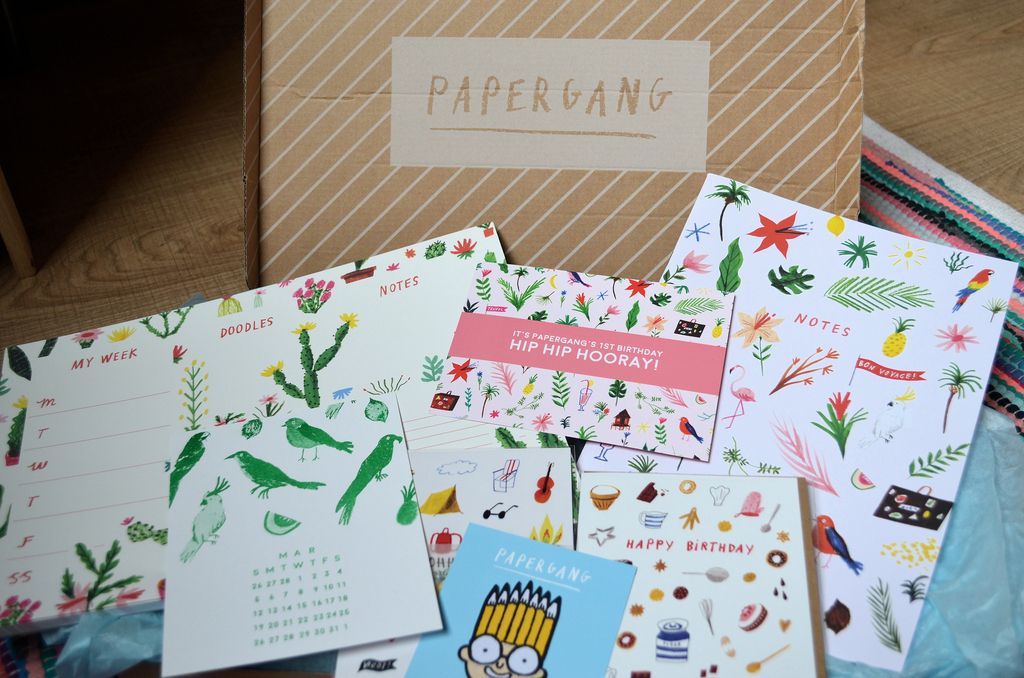 Subscription boxes have quickly become a regular monthly treat for many people. The idea of paying £10 or so a month and receiving a lovely box full of treats in the post every month is my idea of heaven. Despite saying this, I've only ever ordered one box, and it was the limited edition
Harrods version of the Glossybox
, wayyyyy back in 2012. You can now get so many different types of boxes, from beauty and makeup to boxes with goodies for your dogs.
One day I decided I really wanted to see if you could get a stationary box and stumbled across
Papergang
. Papergang is a paper themed box by Ohh Deer, and you can get things such as washi tape, greetings cards and notepads in the boxes. After falling in love with photos of previous months, I decided to order one and wait with anticipation for my box to arrive.
The box is £9.95 plus shipping per month, or you can bulk pay for 3, 6 or 12 months. I decided to pay per month, as I want to be able to choose when, or if, I want to cancel my subscription.
The box for February was designed by
Nina Cosford
and it's kind of jungle/travel themed. As it was my first box, I received an iron-on patch of Drew, the mascot for Papergang. He's really cute, I think I'll iron him onto a tote bag or something!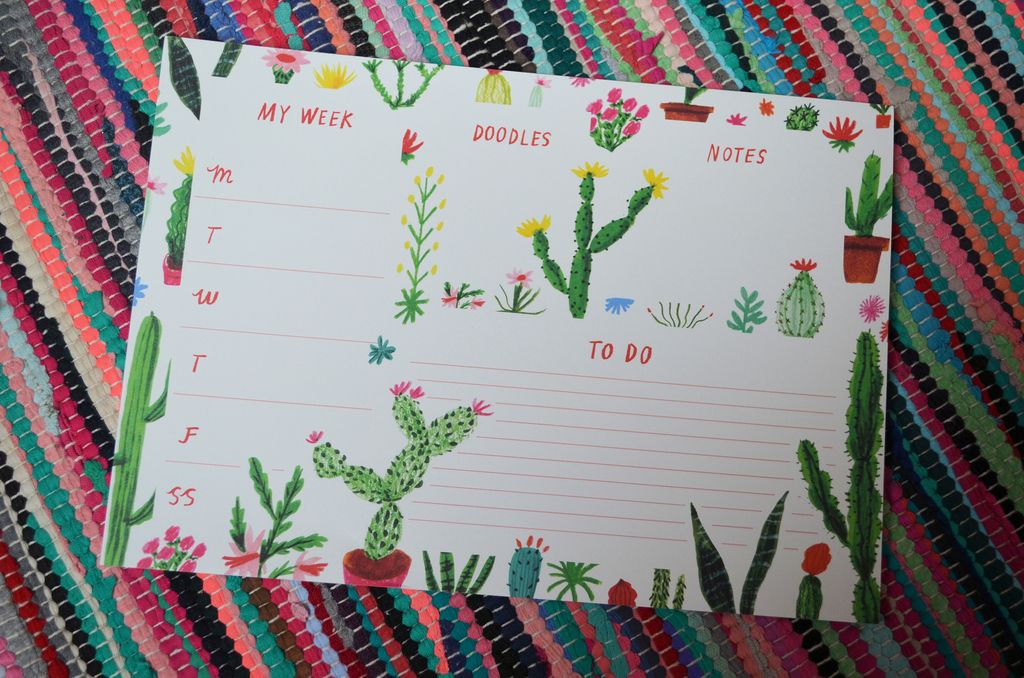 I love these organisation pads and this one allows me to write what I'm doing during the week, or a meal plan. It also has space for notes which is useful and doodles which is a really cute addition. I also really love the notepad too. The design is lovely, it's lined which is really handy and it's A4. I feel like I don't often come across nice A4 writing pads.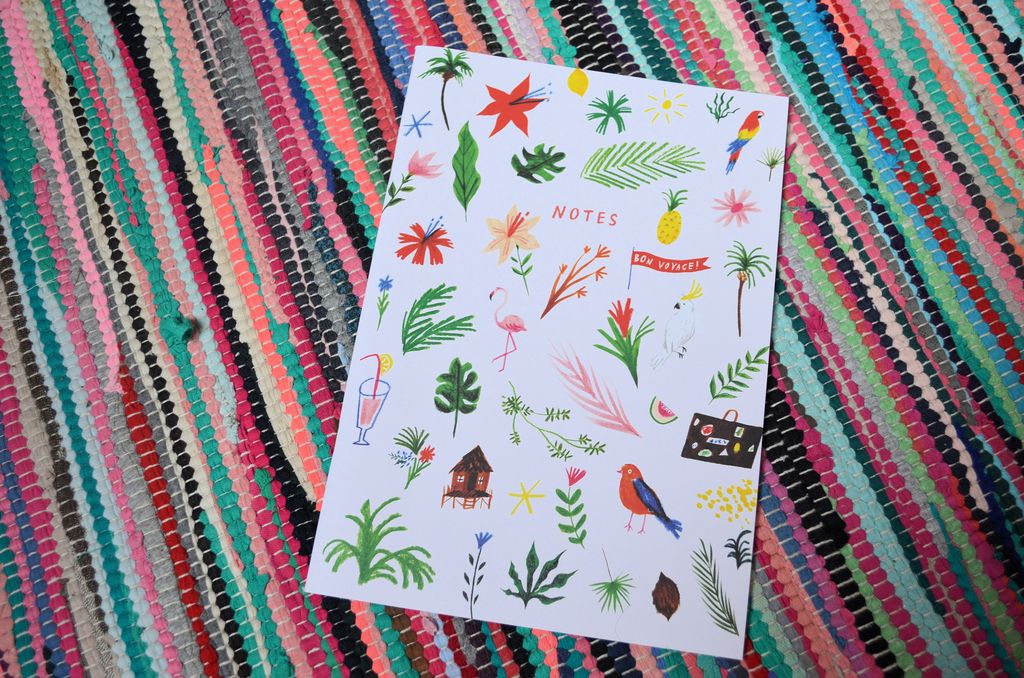 The greeting card will come in handy for those times when you've forgotten to get someone a card. I'm trying to build up a stock of birthday cards so I don't always have to make the dash to the card shop. The stickers will look great in my scrapbook that I'm currently working on. The calendar is also very cute and it's currently hanging on my wall in my flat. I like the tropical birds and the green colour. I've really been into the tropical interior trend that's been around Pinterest and blogs.
Overall I'm really impressed with the Papergang box. I've signed up for the next box and I'm really excited to see what goodies I get!
What subscription box are you signed up to?