This is my second installment of my 'My dream…' series where I talk about what my idea of a dream home would be. My previous post, My dream… kitchen, is already live so if you haven't seen it, please check it out!
My living room is my favourite place in our flat and the living room has always been my
favourite
place to relax and spend time in. I spend most of my time in my living room and although I don't watch much TV, I do like to watch films and read a magazine or book whilst snuggled up on the sofa.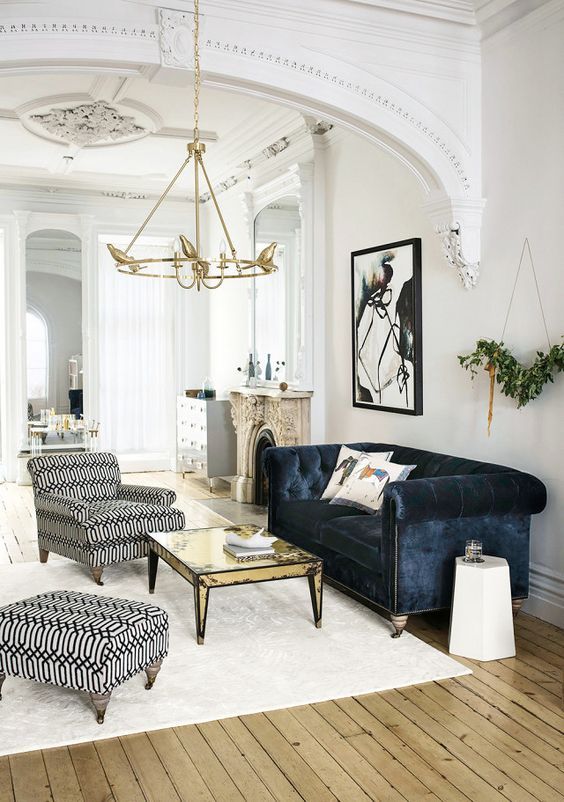 I'm really undecided on how I would like my dream living room. Part of my really wants one wall to be painted a lovely navy or jade green, but I'm not sure if it would look amazing in the summer as it would in the winter and darker months.
I also love crisp white walls with pops of colour, with prints and canvases. Light walls also make a room look and feel bigger and so much lighter too. I really want natural wood floorboards as I love the look of real wood floorboards. In my room back at home, I had floorboards that were painted white and it made my room feel so much lighter and airier. Here at my flat we have like a light hardwood flooring made to mimic real floorboards. As this was a old school, it's not real floorboards as the building is divided up into 60 or so flats, but it's nice and light.
I love cushions, so in my dream living room I'm going to have a tonne of cushions on the sofas and armchairs! I would love to have one sofa in a neutral grey or another colour and a couple of armchairs in a really bright colour or pattern. I think it would really help break up the room and make a focal point of the sofas.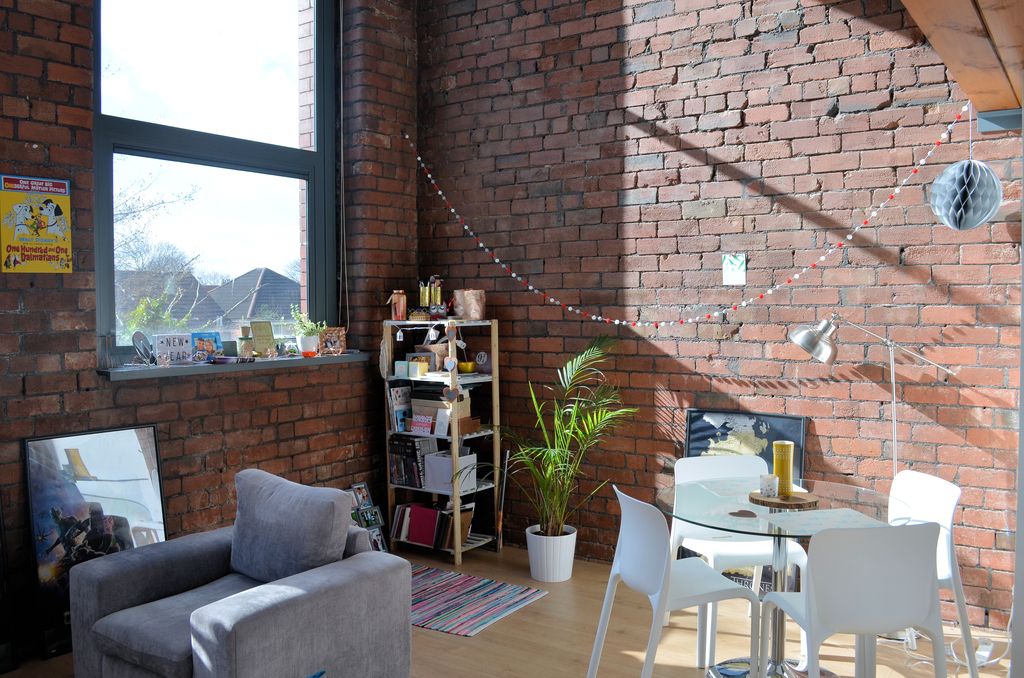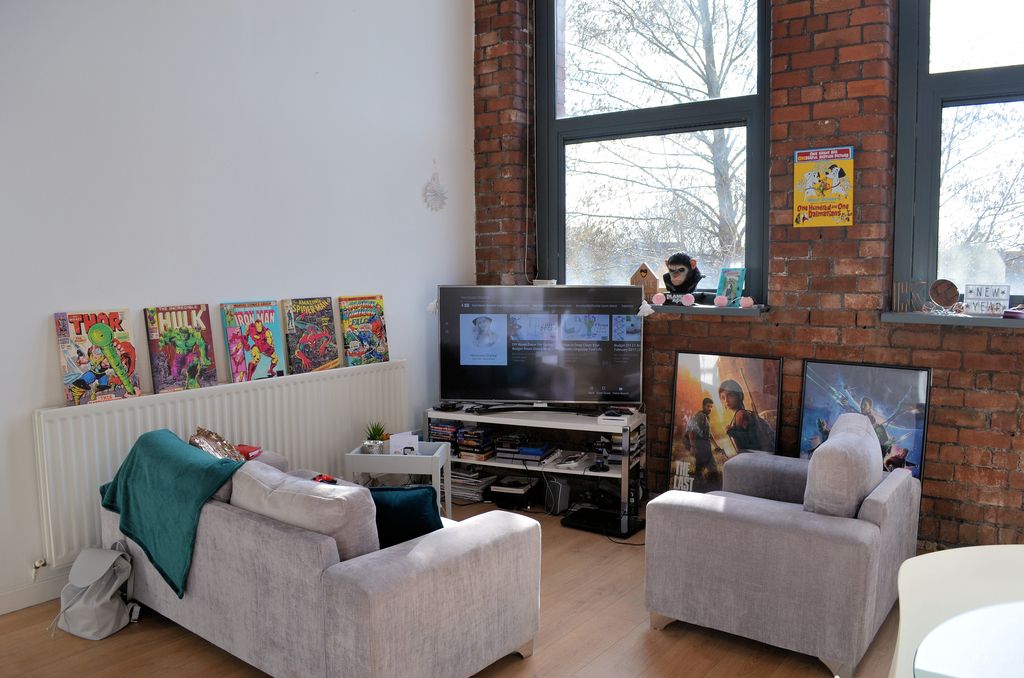 I really love my living room. We go lucky that everything is my style and like a blank canvas. The sofas and a really nice colour and are super comfy! I made the little coffee table by upcycling an old footstool. It had a padded lid which I took off using a screwdriver, I then gave it a good clean and painted it a few coats of a matte grey paint that I got from Wilko. I also have a couple of copper door knobs that are beautiful and I'm going to add then to each end when I have the time.
We have a lot of art and posters around the flat. I love the Marvel canvases and the framed movie posters, all of which belong to my boyfriend. We also have a lot of framed prints around and a lot of photos as I really love displaying my favourite photos to remind me of happy memories.
P.S - All photos, apart from the ones of my living room!, are taken from Pinterest.