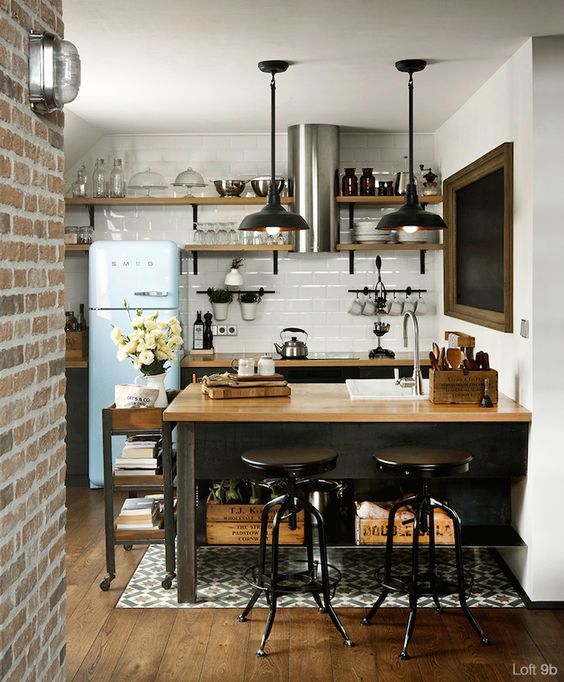 Since I've started to rent my flat, I've become more and more obsessed with interiors and homeware. Even though I don't own the flat, I really enjoy buying bits of decor to make the place feel like my own.
As a result of my love for decor and interiors, I'm creating a new series called 'My dream…' and I'm going to focus on one area/room per post. I'm going to include the photos and images that I've found on Pinterest that I'd love to use for inspiration for my dream home in the future. I hope you enjoy seeing some inspiration as much as I've enjoyed putting this post together!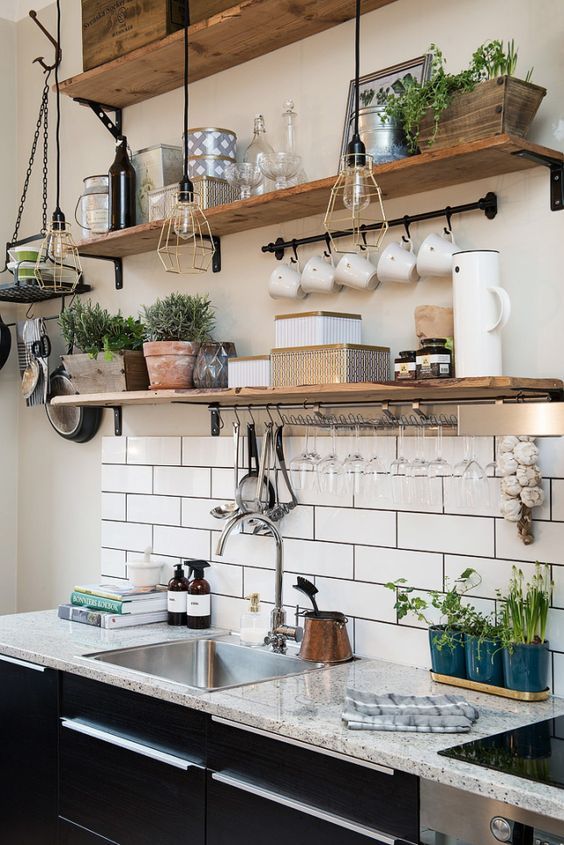 The kitchen is one of my favourite rooms in a house. I really enjoy cooking and it's my favourite room to clean too! My tastes change quite often, sometimes I'd love a traditional style kitchen with some modern bits here and there and sometimes I really want a clean and utterly modern kitchen.
I really love the natural style kitchen, with reclaimed wood, dark blues and greens on the walls and plants hanging from shelves. I also love clean, white kitchens with pops of colour from accessories. I love copper, so I think any style of kitchen I have when I own my own house will have some copper incorporated.
I really want either a wooden flooring (if that is really practical?!) or a nice patterned tile like in the photo above. I also REALLY want this copper penny floor, how beautiful is it? I think it would look amazing with grey kitchen cupboards.
I really love the Moroccan style, with white and blue patterned tiles and industrial copper pipe shelves. I'm just so indecisive on the exact style I'd go for at the moment!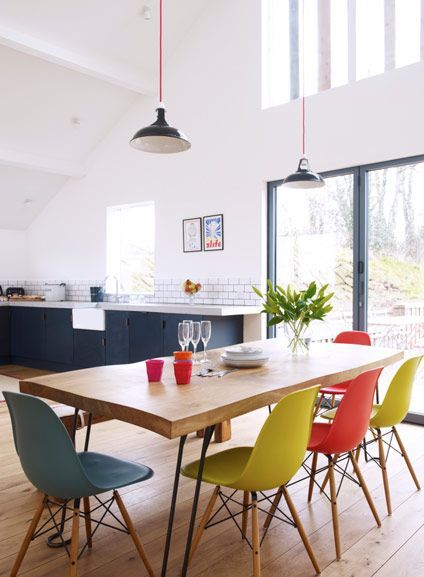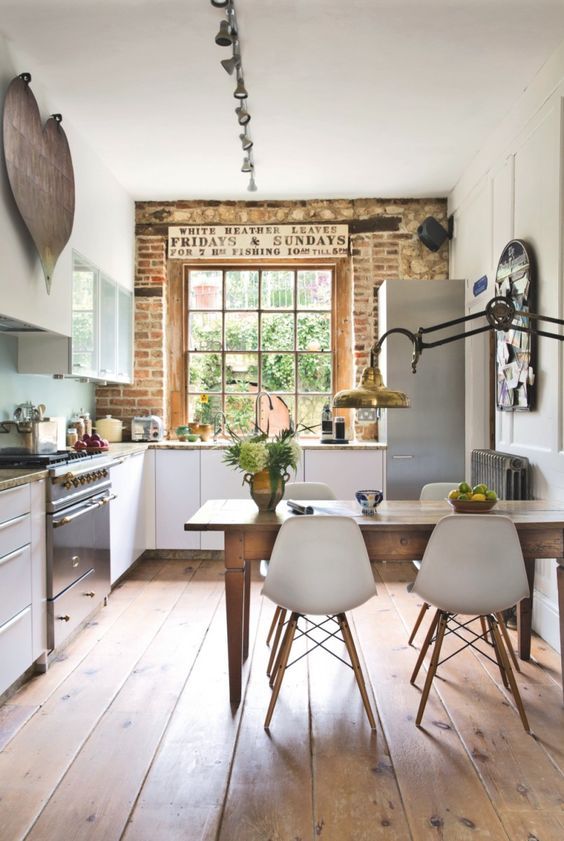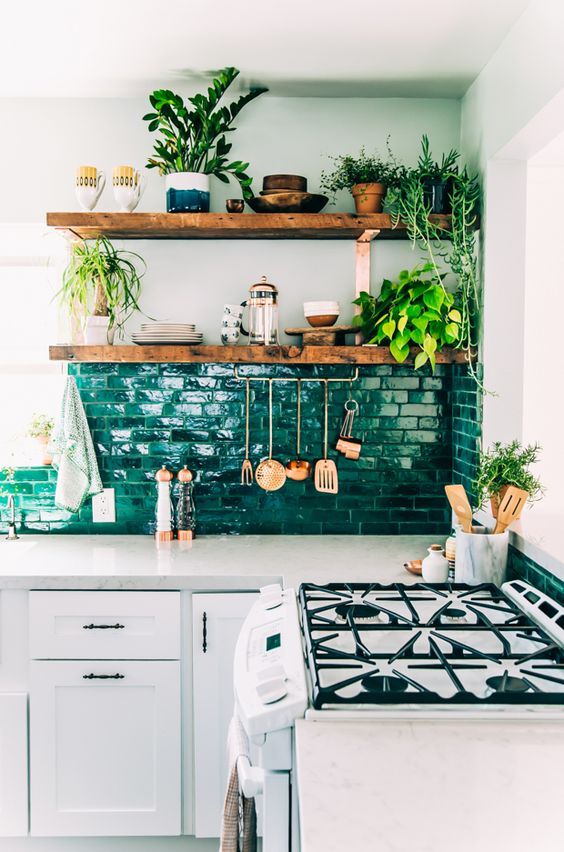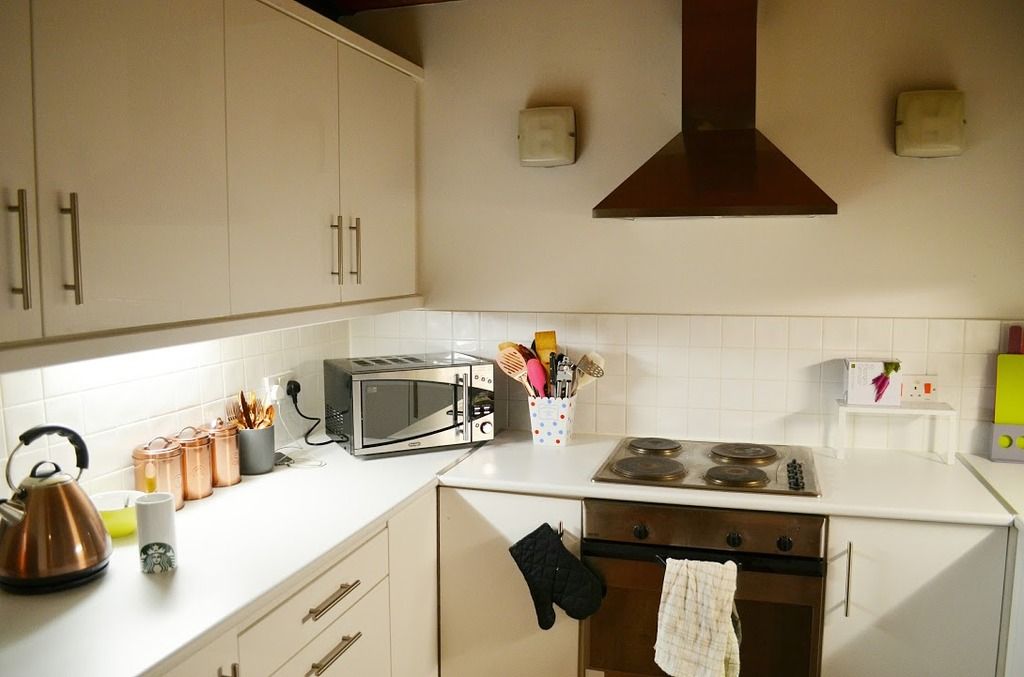 We currently have a lot of storage in terms of cupboards; in fact we have an entire cupboard for our plastic bags and reusable shopping bags! I really want one of those tall cupboards which you pull out and it has wire shelves for all of your non-perishable items. Oh the dream!
Our kitchen isn't too far off my style. It's clean, white and modern. It's probably the only room in the flat that I try to keep clutter free, so I keep decorative bits to the minimum and just keep the obvious kitchen bits I need! My kitchen has one of those really deep drawers you can put pans and tall stuff in too which I love and it has a really nice shelf above the sink which I can show off my bright coloured glasses.
The only thing I don't really like about it is the sink which sounds a bit picky! The taps aren't very nice but the flats were converted from an old school in around the early 2000's I think so I don't think we've done too bad with the decor for the era it was converted!
What's your favourite style of kitchen? I'd love to know! P.S - all of the photos are from Pinterest! Follow me for more inspiration!