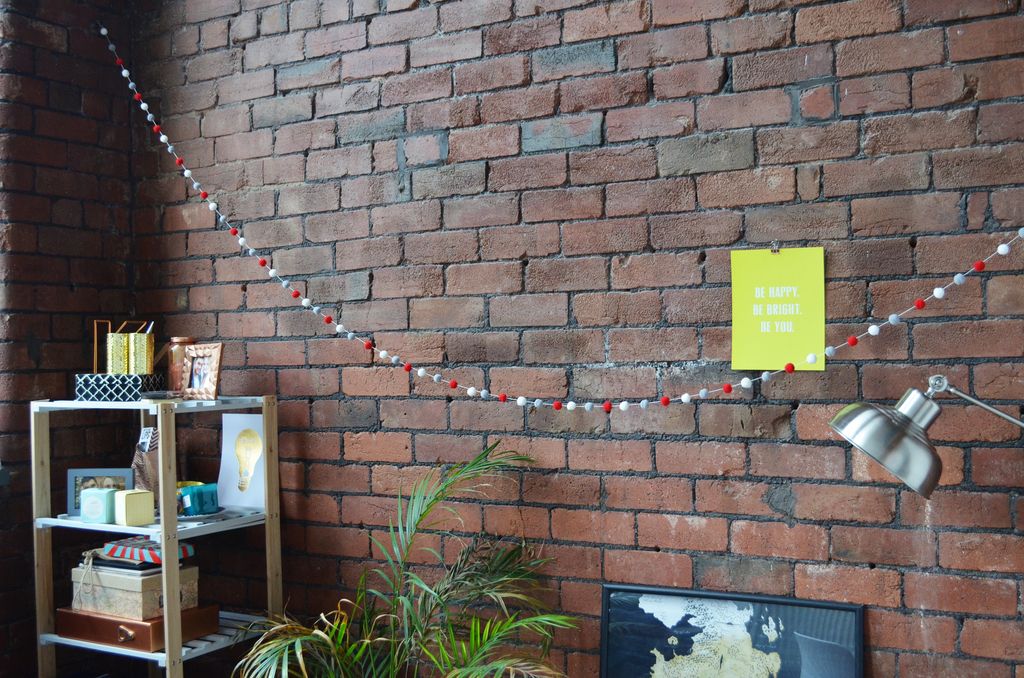 As I write this, I'm sat in my flat. I have a cup of tea, a couple of candles lit and Spotify playlist playing. Prior to writing this post, I was tidying my flat making sure everywhere was tidy and ready for its next photo opportunity. I love my flat and I love how Instagram it is. Thanks to the exposed brick walls and massive windows that let in so much light, I'm lucky to have a place that can hopefully up my Instagram game.
Part of me HATES admitting that, part of me doesn't. But what I do hate (or dislike, hate is such a strong word!), is that how Instagram, blogging, Pinterest, YouTube and social media in general is affecting and influencing my day to day life. They don't call Zoella and co influencers for nothing.
Before Zoella and YouTube, I only ever saw copper as a useful conductor of electricity, not as a stylish home accessory. But, because of Zoella and her love of copper, she's influenced me and thousands of other people. I now have a copper toaster, kettle, cutlery, candles, fairy lights and even a box file. There's more in my home, but that is just the stuff I can see from the table I'm writing this from. YouTubers, blogging and Instagram has made me fall in love with candles more. And tassel garlands, the colour mint, typography prints and anything white, grey, marble or mustard coloured.
If a YouTuber I like brings out a range of something, I'm there. Admitting I don't buy everything in the ranges, but I do have the Gabriella bedding, lights, cushion and eye mask she brought out with her Primark range. I have the Zoella back pack, candles, travel mug, keyring and some of her toiletries from her original range.
Retailers are also keeping all our homes filled with copper and mermaids with their homeware and clothing ranges. Primark's game is really high at the moment, they literally have anything copper, all the fake succulents you'll ever need and a mountain of candles. They're definitely keeping an eye out on social media and what the latest trends are on Instagram to cater their ranges and keep us all happy.
Instagram is a whole new ball game when it comes to how I'm influenced. Thanks to popular Instagrammers, I now make my boyfriend wait to eat his food before I can take a photo of it and think of how I can make some cutlery and my table centrepiece look more photogenic. I've tried to stick to themes before but A) it's so hard to do and B) ain't nobody got time for that. I can't be bothered to do flatlays or position fairy lights next to a lipstick before I take a photo of it. I do still like to keep some kind of consistency when it comes to my feed, so it looks nice to scroll through. I usually use one of two of my favourite filters (Lark and Clarendon FYI) on my photos and I tend to post of a lot of photos of my flat, but apart from that I'm theme free. If you have themes and flatlays then that's totally cool, Instagram is big thing for people and I get that!
I'd love to know what your thoughts are on how social media, blogging, Instagram etc has influenced your daily lives. If flatlays and themes are your thing, I'd love to know!