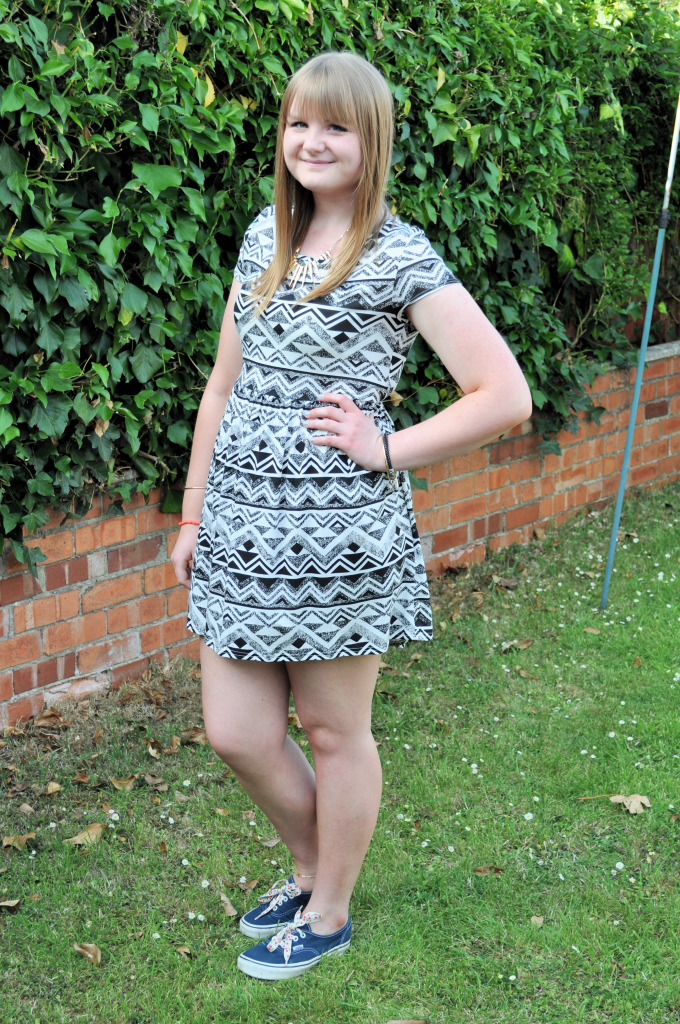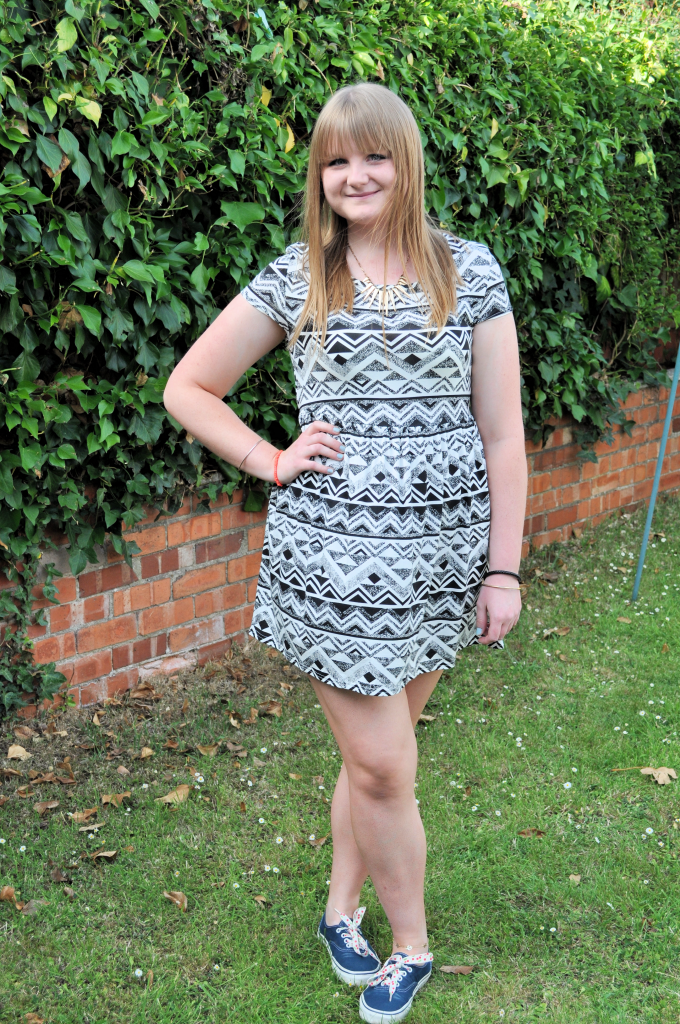 Dress / New Look
Shoes / Vans


Woah, hello there stranger! It's been over two months since I last post which is such a long time! The absence has been a mixture of writer's block and life being pretty damn good at the minute. So good that I got really lazy and the odd day I'd have completely free from work or going out, I'd usually spend doing anything but thinking of stuff to post. Oh dear!
I went to a gig on Sunday in Leeds and my Dad happened to be playing about with his DLSR so I asked him to take some super posey photos for me. He agreed (cheers Dad!) and these are the half decent ones out of the bunch. I bought the dress for the gig because buying new dresses for an occasion always feels good right?
I hate my arms so I always prefer tops and dresses with short sleeves over sleeveless so this one fits the bill for me. I also didn't wear tights with a dress for the first time since I was probably like 11 too! It felt really weird but I think I may have crossed another clothing conscious bridge!
Over the next week/two weeks, I'm going to be tweaking my blog around a bit. Nothing major because I really like the header, but just a few changes to the about me, navigation and things like that!

FIND ME ON:
Twitter | Instagram: @katiebearx
Title: Fall Out Boy - Off All The Gin Joints In All The World