I've been M.I.A recently because of two reasons. Firstly life is too good at the moment and my social life is pretty ok at the moment *smug face* and secondly I've had major writer's block. I've had no idea what to post and I've been stuck staring at a blank Word document attempting to think of something to write, then eventually giving up after a while and hoping I'll find some inspiration when I least expect it. That inspiration came randomly when I woke up this morning after sleeping in till 11am (I KNOW, LAZY!).
I'm not a massive fan of trends and I try not to follow them, although the odd one does creep in to my wardrobe *cough Topshop Geek t-shirt rip offs cough*. I'm definitely a believer in 'wear what the hell you want', so if you want to dress head to toe in one particular trend, go for it! But if you'd much prefer to dip in to a trend here and there, then it's up to you. Below are the trends that I actually love but I'm way too chicken to really try out.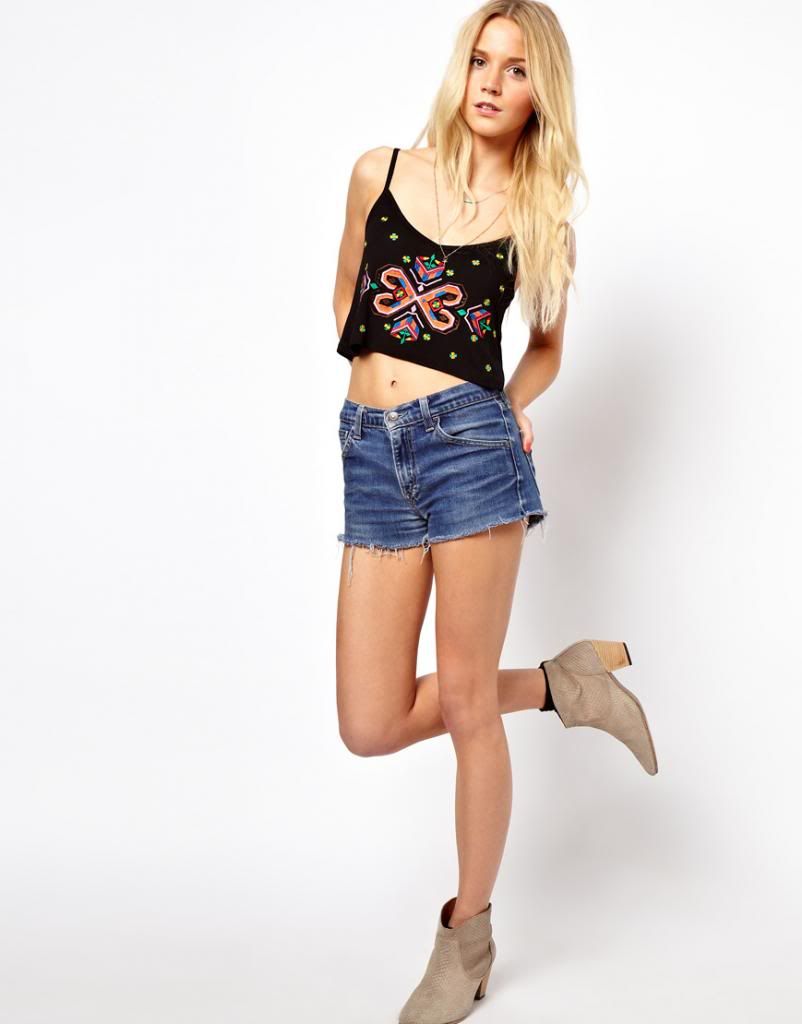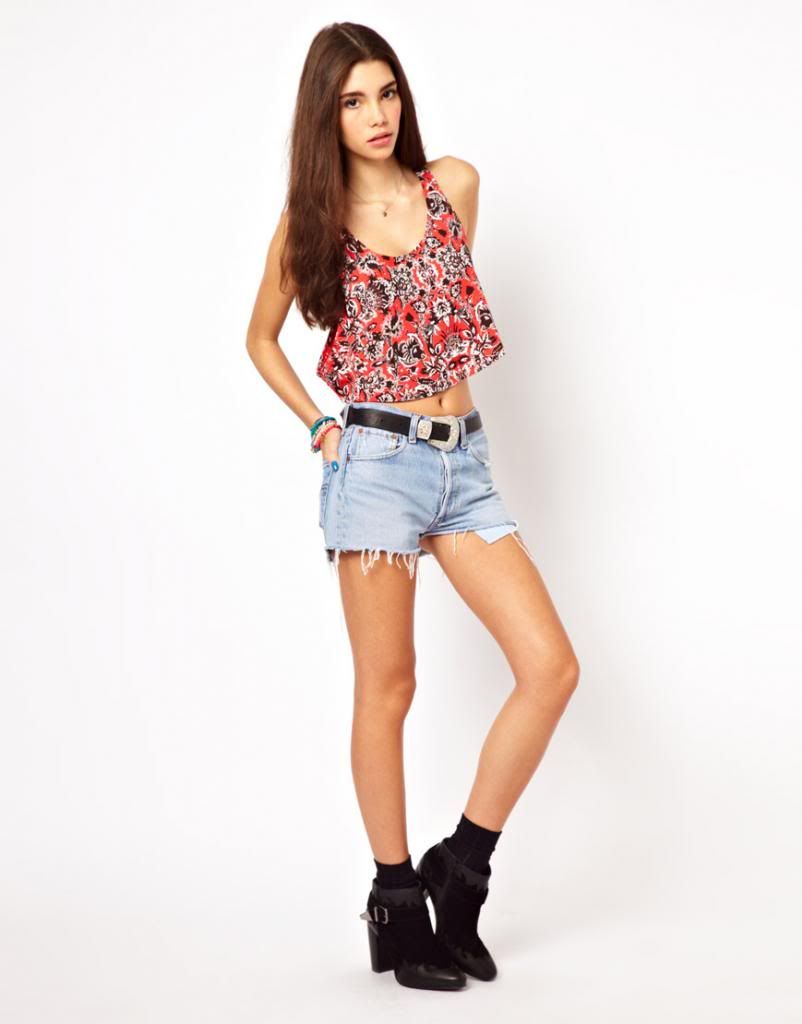 Crop tops
Now I say I'm too chicken to try crop tops, yet I have a few hanging in my wardrobe as I type… To be fair, they're not as cropped as the ones pictured. I'm fine if I wear them with high waisted skirts or jeans and I can maybe get away with wearing them with stuff that fits on the hips if I want a tiny bit of tummy showing. Crop tops are so cute for summer, when you can wear them with shorts or jeans but I really can't get away with mega cropped crop tops. My relationship with carbs is far too complicated!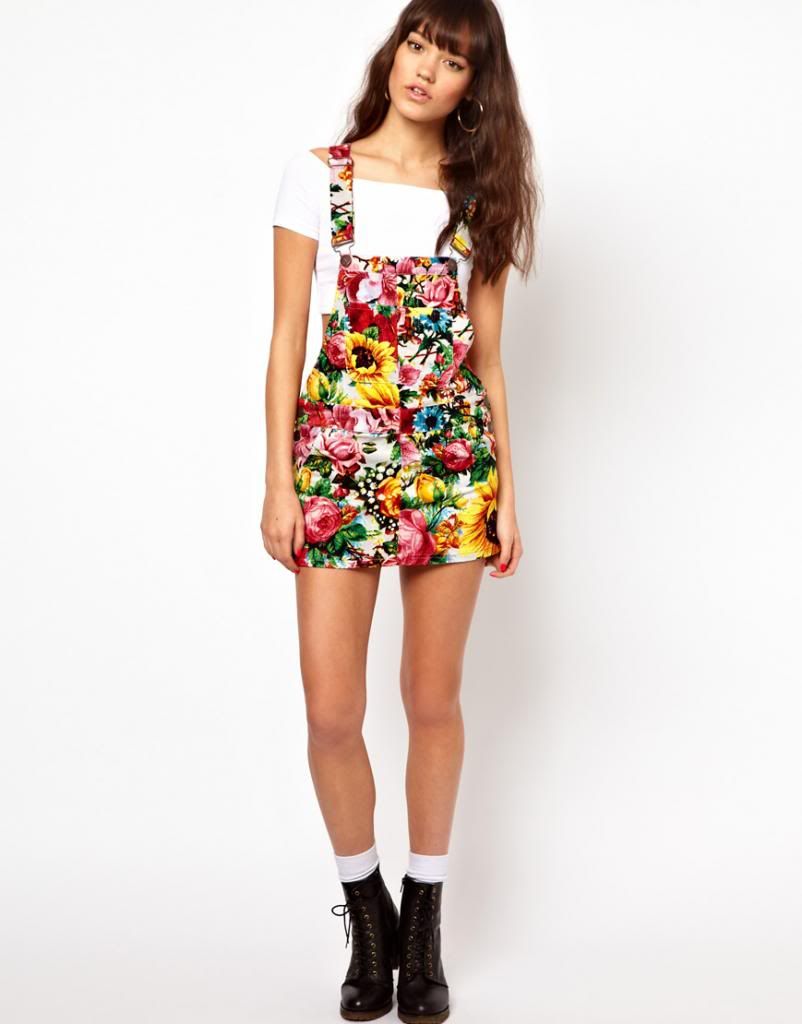 Dungarees
Dungarees (both shorts and the dresses) are so cute and summery but I'd feel like I'm 10 again if i wear them! I'm already
blessed
cursed
with a baby face which still leaves me getting asked for I.D five years after I'm legally allowed to drink so donning a pair of dungarees will more than likely make me look like a 14 year old bunking off school for the afternoon. I will probably buy some,
River Island
currently have some cute ones in at the moment and just hope that I don't look like a child in them!
Super short shorts
Another trend I can't be a part of because of my rather complicated relationship with carbs. If you have a figure to be able to wear hotpants then you are one lucky girl. Although ones that basically show your bum cheeks isn't really the best look unless you're on a beach in Miami. I do have a pair of shorts that I bought and then when I got home I realised they're a bit shorter than expected. How hard is it to tell how short shorts are just by looking at them on the hanger?! As I've found, it's very hard. I should really learn to start trying stuff on in the shops! I would probably wear them but pull them a bit lower down so they're not resembling pants and with super thick tights.
What trends do you love but too scared to try out? Let me know in the comments section!
*All images are from ASOS*

FIND ME ON:
Twitter | Instagram: @katiebearx