'Loser' t-shirt – Primark, Collar necklace – Miss Selfridge via Selfridges / Trousers – Primark, Pumps – New Look
Shirt – George, Disco pants – River Island / Floral high tops – George Teen range (available up to size 6), Jeans – Primark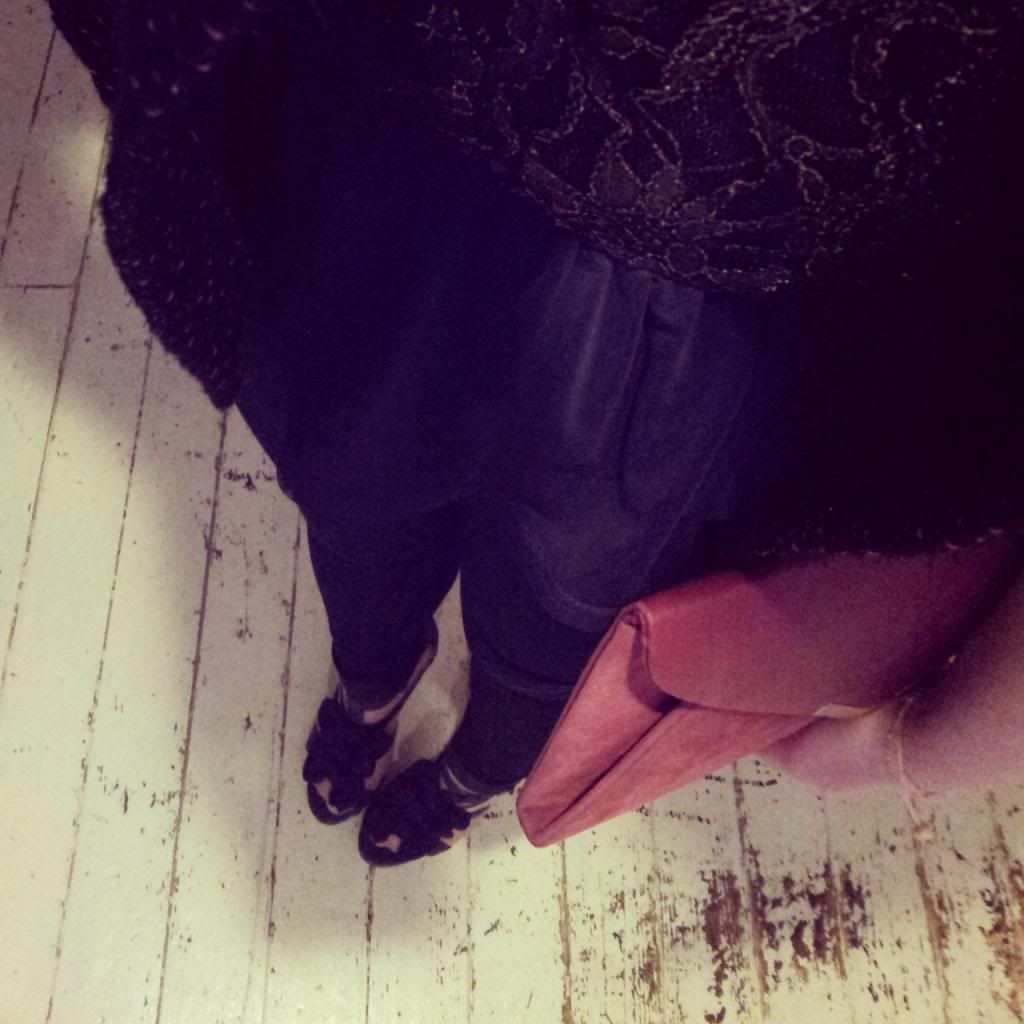 Jeans – Topshop, Top – New Look, Jacket – Next, Heels – New Look, Bag – Matalan / 1D t-shirt – Gifted, Skirt (with belt) – New Look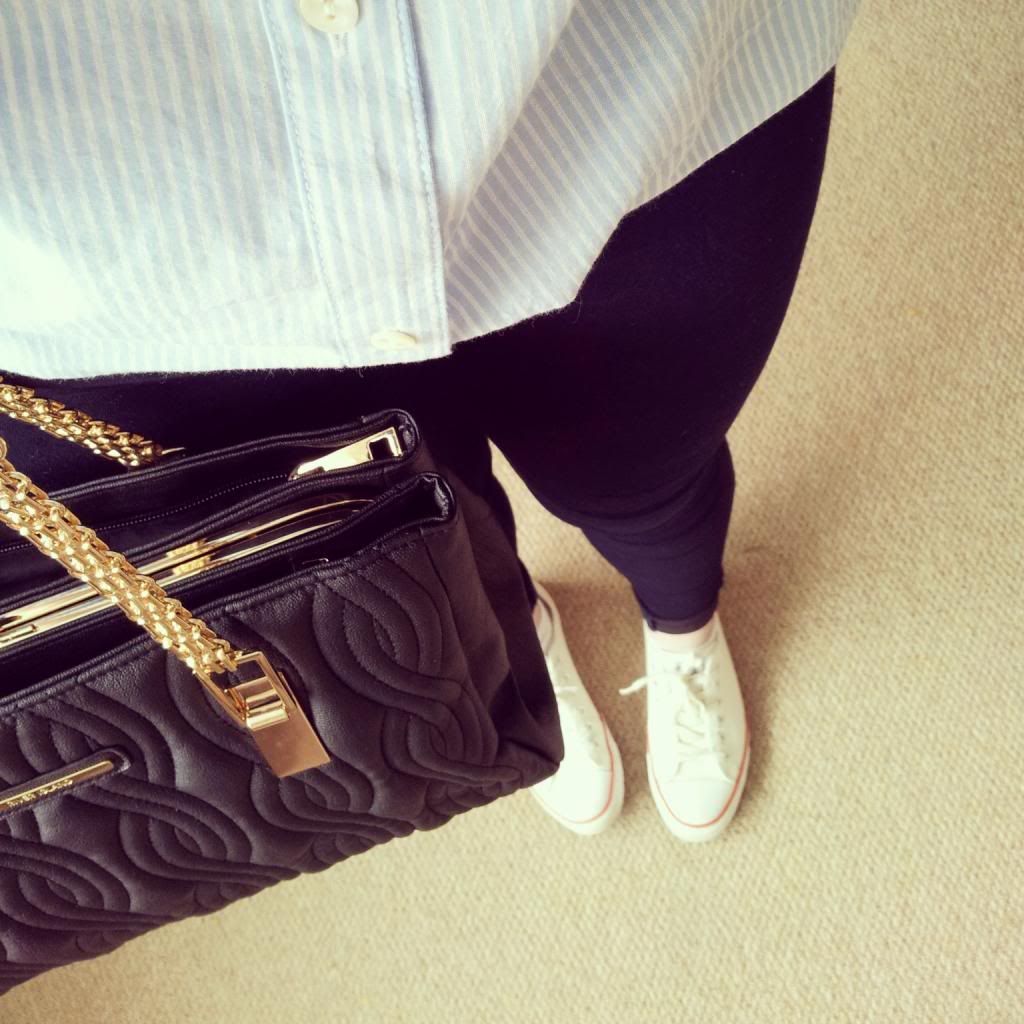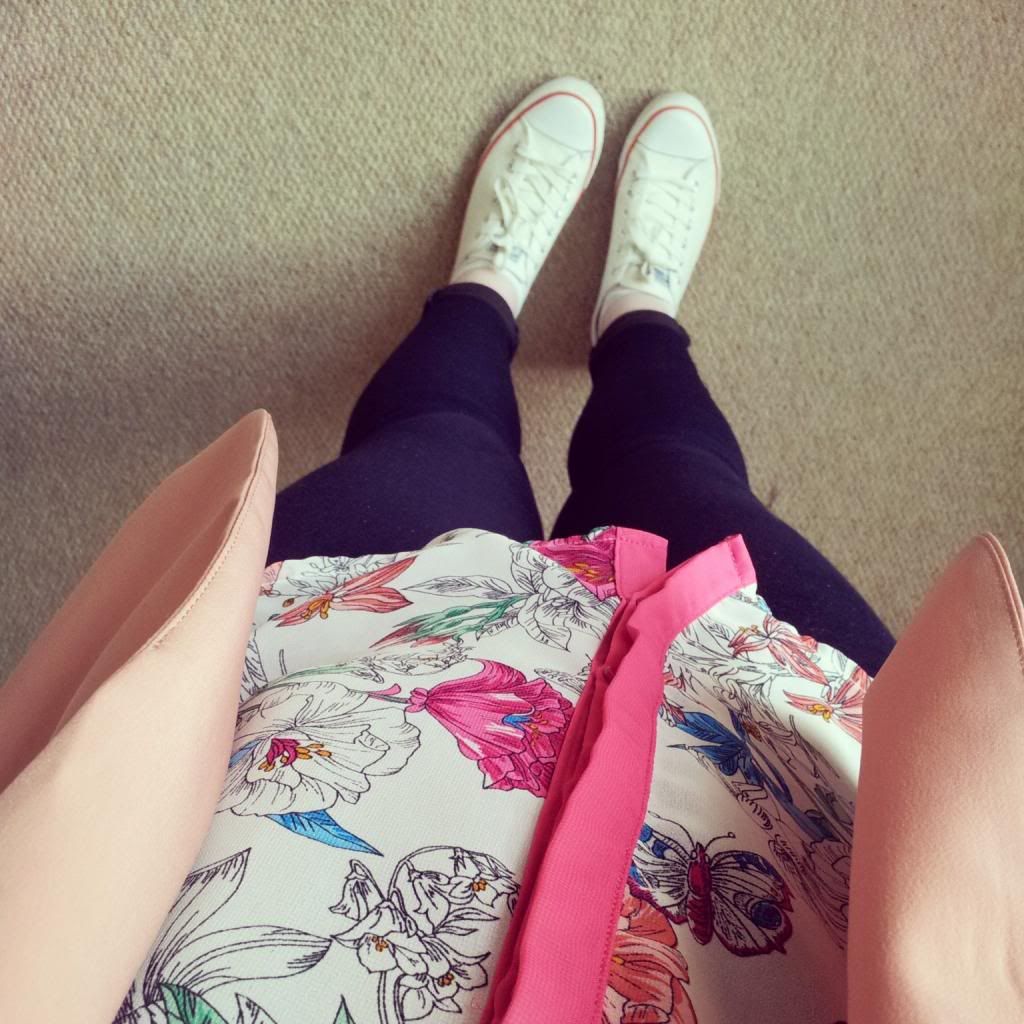 Shirt – Primark, Jeans – Topshop, Bag – River Island, Pumps – New Look / Jeans – Topshop, Blouse – Primark (old), Blazer – Primark, Pumps – New Look
The weather has been rubbish recently, snow in March anyone? So I've been living in a big parka, Converse and jeans/trousers. It's been far too cold to venture out in a dress, skirt or shorts, even with tights (apart from the 1D gig when I wore a skirt!), so I've stuck to crap weather friendly stuff.
Apart from my favourite pair of shoes at the moment (fake pair of Converse from New Look), I've found myself reaching for my new Topshop Joni jeans. They are so comfortable because of the stretch in them and the high waist means they are super flattering. I also bought two of the Primark Topshop rip off t-shirts, a navy one which says 'Loser' and a mint one embellished with 'Dork'. They're a much cheaper alternative since they're £4 in comparison to Topshop's £18 version.
It was pretty sunny today but I can't wait until it's sunny AND warm so I can get to wear lovely spring clothes!

FIND ME ON:
Twitter | Instagram: @katiebearx