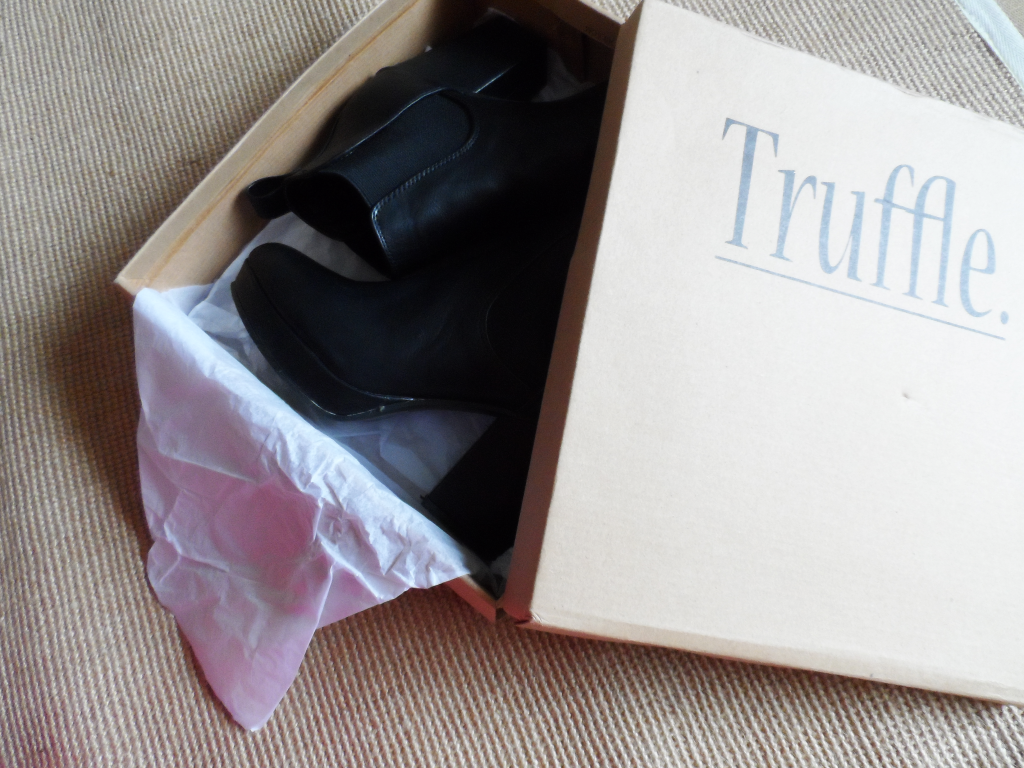 I've been on the hunt for the perfect pair of black boots for ages but the other day I finally found them. The Topshop 'Allegra' are the nicest boots I've ever seen but rather large price tag put me off a little. I forgot about looking for a cheaper alternative until I found the perfect copy on Shoebou.
They are so cheap at £16.99 and are basically the exact same pair compared to the allegras only so much cheaper. The allegras aren't available online anymore, I'm sure you might be able to get a pair on eBay but if you're after a pair I'd definitely recommended buying these.
I bought a 5 since my feet have gone down from a 6 because of losing weight. They don't have zips on the side so I did panic a little thinking I wouldn't be able to get them on but they are pretty easy to both get on and off. Despite having a big(ish) heel with a platform they are really easy to walk in, I never wore them shopping with my grandparents and they were fine.
I was really pleased with the delivery too. Shoebou promise to dispatch your order the same day if you order before 3pm and I bought mine around 11.30am on a Friday and I received an email at around 1.30pm saying they'd been dispatched. I didn't really expect them to come the next day (being a Saturday after all) but they did and I'm super happy with them!

FIND ME ON:
Twitter | Instagram: @katiebearx