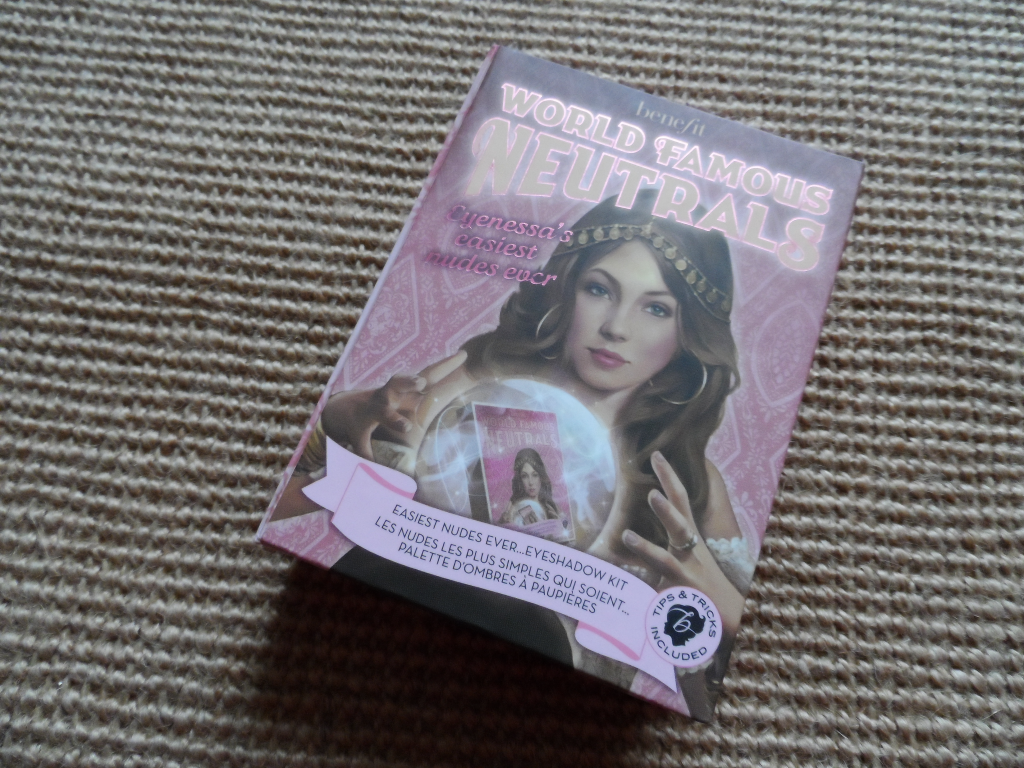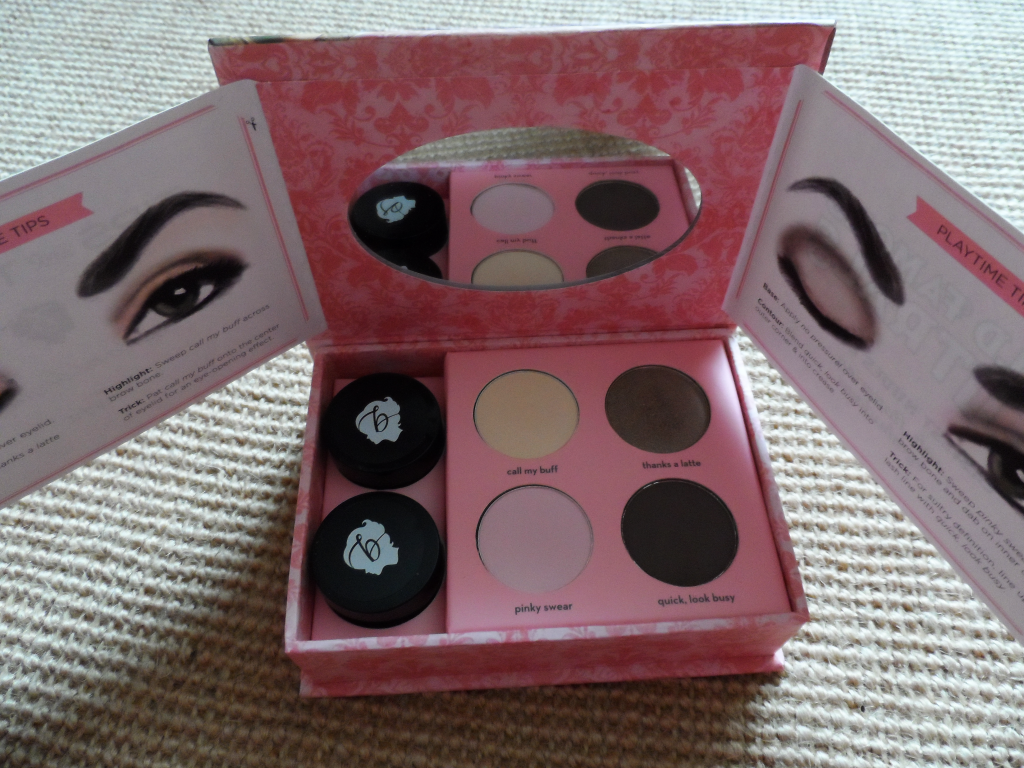 I mentioned last month that I bought some Benefit goodies after my birthday as a little treat. A £70+ treat nonetheless. The new World Famous Neutrals palettes had just come out and the girl working at the Benefit counter let me pick which one I preferred before testing it out on me. I'm not really sure why this one stood out to me but you can create really simple looks, both for day and night.
I don't think it's that bad value for what you get; two of their Creaseless Cream Shadows and four of the Longwear Powder Shadows. It also has two tips in the box, one look for day time and a look for night time, using the shadows in the kit. I've been using this a lot since it's really easy to build up a day time and night time look. I persoallaly think the price is a little steep for what it is, but Benefit do charge around £13-£25 for most of their stuff so it's understandble
Which one is your favourite out of the three?

FIND ME ON:
Twitter | Instagram: @katiebearx