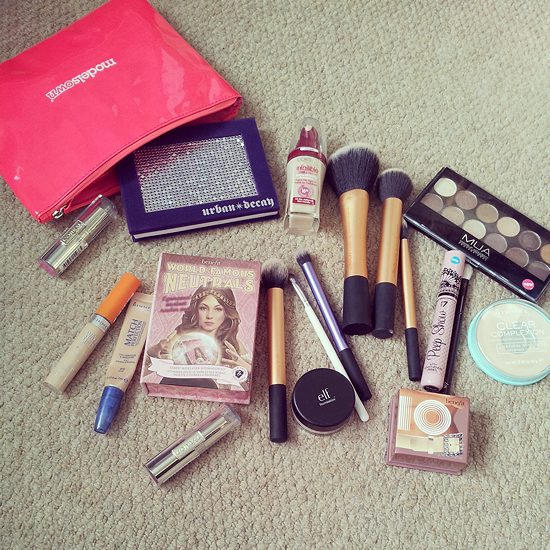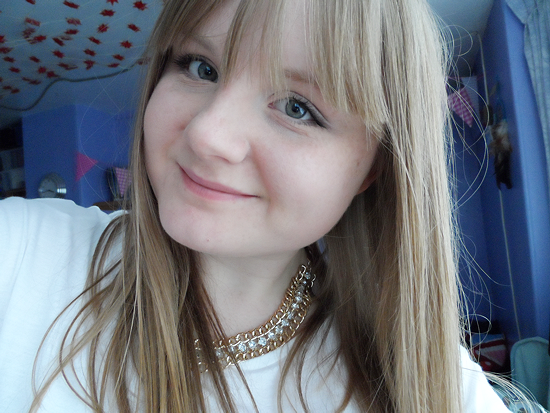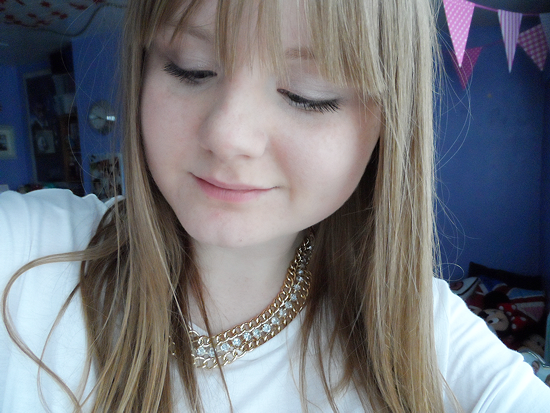 When it comes to my day time makeup, the 'less is more' rule definitely applies. I much prefer to keep eyeshadow and eyeliner to a minimum for the day so once it hits night I can slap on the darker eyeshadow and put lashings of mascara and eyeliner on. Wearing less makeup during the day than I used to does make me look a lot younger than 23, but I do like to look more natural.
The 'Heaven and Earth' palette from MUA is my go-to palette for any day time look. It has a nice mixture of browns and neutrals so I can have a really neutral eye (such as the look pictured) or I can build up a more defined smoky eye without it being too overpowering. The eyeshadow doesn't pick up that well on my camera, but it was a little more prominent in the flesh. For work, I usually use a bit of black or dark brown eyeshadow to create a blended out line on my top lash line then just add mascara.
I use mineral foundation 9 times out 10, but for the night I use a tiny bit of L'Oreal Infallible on my cheeks to reduce redness and to make sure it's doesn't peek out at any point during the night. I much prefer a more natural coverage both during the day and at night but applying foundation on my cheeks at night gives me a bit more coverage.
The Real Technique brushes are my favourite even if it is a cliché to say so. I honestly don't know what I'd do without them and I'm not sure how I coped without them before they came out! The buffing brush is perfect for applying mineral foundation; it gives a perfect, natural finish.
What are your favourite everyday products? Do let me know!

FIND ME ON:
Twitter | Instagram: @katiebearx