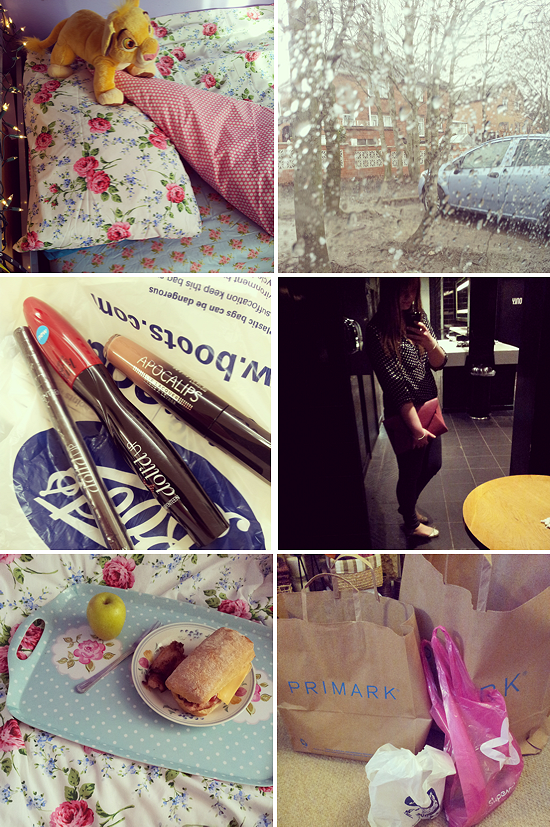 New bedding – Where are you Summer? – Payday treats – Cheeky selfie in Revolution – Sausage and cheese sandwich – Oops.
I've changed the name from 'Sunday Update' to 'Weekly Update' which is a little bland I'll admit but I'm never posting on a Sunday anymore. I'm often busy on Sundays and I kind of disliked having a set day to post it, because I felt like I was a bad blogger if I didn't get it posted on time. This post will be posted every week, but the day will vary. Sometimes it might be a Sunday, sometimes a Tuesday, it all depends when I get round to posting. The label will still be 'Sunday Update' so that way weekly posts will be all together under one label.
I hope the weather gets better soon! I'm yearning for weather that I can wear my sunglasses and nice summery clothes rather than having to layer up all the time!
Hope you're all well guys!

FIND ME ON:
Twitter | Instagram: @katiebearx