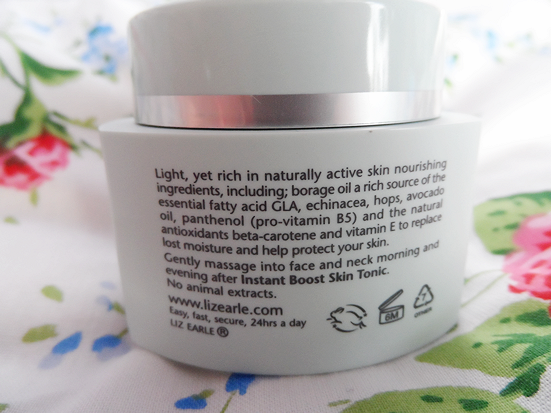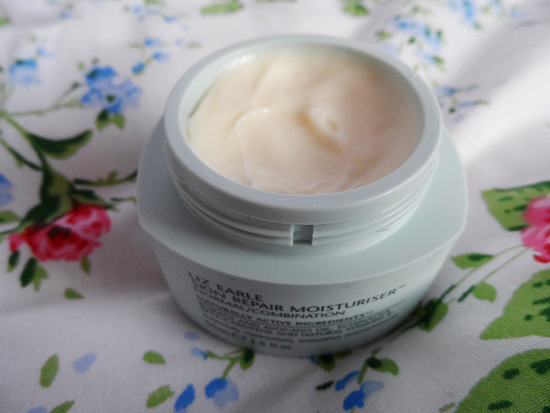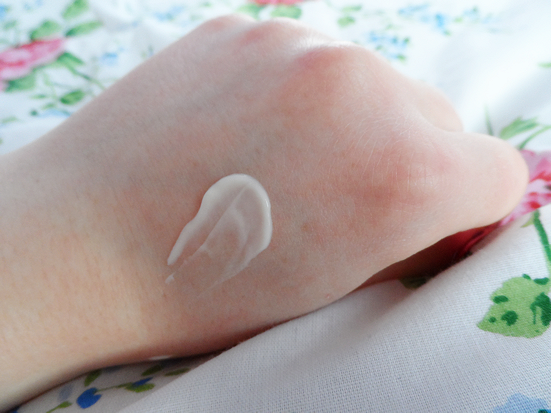 I bought this when I was in Manchester and I didn't really intend to buy it then, but it was one of those 'of the moment' kind of purchases. I've read a few reviews on this and I have wanted to buy it for a while but intended it get it sometime in February when I get a bonus from work. We went in to Boots to buy a lip balm and I noticed the Liz Earle counter and I couldn't resist having a wander over.
I do love this moisturiser, only it's too 'heavy' for me to use it during the day. I did intend to use it both during the day and as my night time moisturiser and whilst it does sink it in to my skin, I still feel like it's on the surface of my skin. It's something that annoys me slightly, so because of this I just use it at night and use my Simple Oil Balancing moisturiser during the day. Saying all of this, it does leave my skin really soft. There is a light version of this so I might buy that so I can use it both at night and during the day.
The price is a little off-putting for me; I usually buy under a fiver ones from Boots, but I am trying to put a little more thought (and money) in to what I put on my skin. A little goes a long way as they say and I only have to use a small amount to cover my face and neck. I love the tub too; it looks really pretty on my mini cupcake stand that I use for my night products.
I would probably re-purchase this when I run out, although I would probably get the light version, if it's more suitable.

FIND ME ON:
Twitter | Instagram: @katiebearx