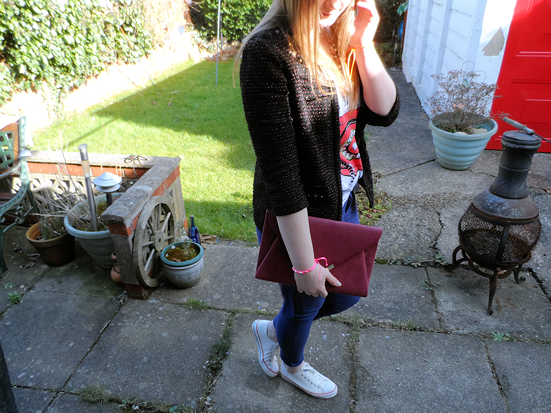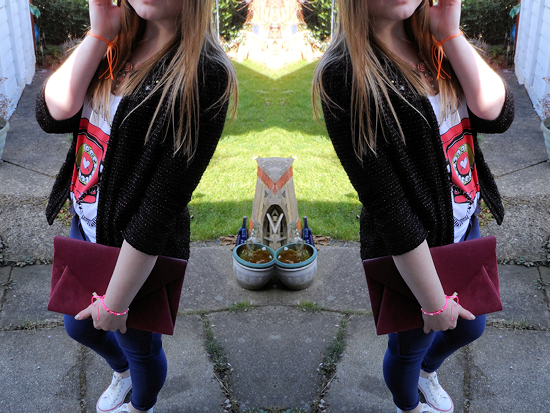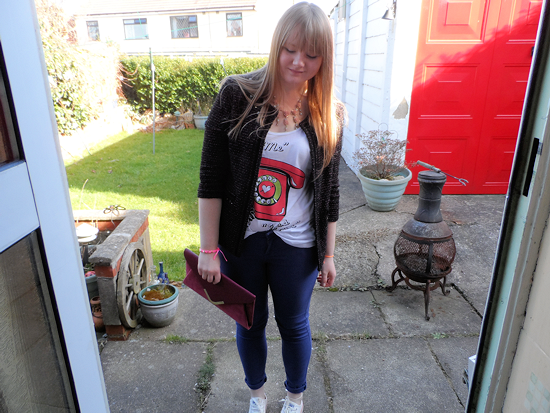 Top / New Look (really old!)
Coloured jeans / New Look
These jeans are the best jeans I've ever owned. Why? Well because they're super soft and are also 4 sizes smaller than I was this time last year. Oooooh, the best feeling ever! I originally bought these in the size that I am currently in most shops (including New Look which is a bit odd!), but they were baggy at the knees and there was a bit of room at the front. I thought I could live with a little room but then I realised, hell to the no I can't! I went back to try a size smaller and they fit perfectlyyyy. They are the nicest colour too and are perfect if you want to get in to coloured jeans but don't want anything that's too bright or garish.
I've finally got to wear my Next 'Chanel' style jacket I bought in the Christmas sale; the weather has been dire recently but a bit of sunshine and a slight increase in temperature this week has made me whip it out of my wardrobe so it can have it's first outing. I love dressing things up and dressing things down and this jacket is included in that rule. I'm planning on wearing it with some smart trousers for a uni interview at the end of March (eeekkk!!) but I love dressing it down with jeans and Converse.
Hope you're all ok, I have another outfit post going up on Saturday so make sure to check back then!

FIND ME ON:
Twitter | Instagram: @katiebearx
Title : Nasty Habits - You Me At Six