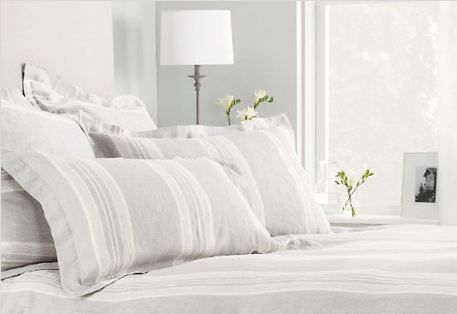 I was contacted a few weeks ago about doing guest posts*. It couldn't have come at a more perfect time since blogging has been a little on the slow side recently so I grabbed the opportunity with my Essie (always Essie!) manicured hands. Mother's Day is soon (Sunday 10th March!) and for everyone who's stuck on what to get your lovely mum, here's a gift guide to help with the always difficult (eeek, so soon after Christmas!) task of what to get for your mum. It's actually helped me, I did think of two gifts mentioned prior to receiving the gift guide so I must be on the right page!
Top five mother's day tips:
I love my mum. She's saved as 'Madre' in my phonebook. She always answers the phone when I call and always rings when I text. She always tries to arrange a time when we can meet, sit in that cafe we both love and natter 'til we're three cups full. Sometimes I have to make up an excuse and delay our meet because I'm too busy – it kills me to disappoint her.
My mum has always brushed off Mother's day, because she claims it's 'just another Hallmark holiday'. And maybe she's right but I always end up getting her a card and a gift anyway. I can't help myself. How can I ignore my mum? She's mum and deserves gratitude.
But here's the thing: I'm not actually very good at buying Mother's day gifts. One year I bought her tickets to go and see Stomp and she couldn't stand the noise. 'This is rubbish' she whispered. Another year I booked tickets to ride the London Eye and on the day we went it was overcast and raining - we saw as far as the Houses of Parliament.
I had to change my approach. 'Go small but sweet' I kept telling myself. Last year I finally did; it worked. I'll be doing the same this year.
Here are my own top five Mother's Day gifts. Gifts that are small in stature but packed full of sentiment and love:
Keepsake Chests are a brilliant sentimental gift used by the recipient to store mementos from a special time, event or place. Although they come in varying shapes and sizes, they can be personalised to bear the recipient's name or inscribed with an emotive message. They of course vary in price - depending on their size - but smaller, quality Keepsake Chests can cost from £20 up wards, so they're affordable too.

2 - Sprucing things up in the bed
No, I'm not implying what you think I'm implying. Even though the title does sort of imply what you think I'm implying, I'm not implying it – get it? Anyway buying your mother, say, bed linen for Mothers Day may seem a little bit odd but it's actually a great present to give: you know it will be used; you know it will last a long time and you know if you choose the right colour, design, etc she'll like it too. You don't have to get her just bed linen of course. You could get pillow covers, bed covers, duvet covers - anything to make the bed even more appealing!
Scented candles are a win-win present especially if you know the sort of scents your mother enjoys. And think of it this way: a sweet pungent smell pervading round the house will provide a constant remind her of you as well - it's like you're always at home even when you're not. Scented candles are cheap too; like I said: win –win.
Now that spring is just around the corner, you might be thinking that the perfect Mothers Day present comes in the form of new jeans, a shirt or other clothing items, but think again. Whenever I've bought my mother new clothes she's always ended taking them back. So much so that when i do buy her clothes as a gift idea she always insists on being given the receipt as well.
So what better way to perk up the wardrobe then than with a nice new bag – or tote bag to be more precise - as they're especially popular during the summer months.
Tote bags are easy to carry, relatively inexpensive and perfect for summer jaunts to the beach, the nearby park and or even while shopping.

5 - Photo Frames never fail
And do you know what? They don't. You can't go wrong giving mummy a photo frame for Mothers Day because even she doesn't quite like it, she'll find a place to put it – even if it is the downstairs bathroom. Of course there are loads of shops selling photo frames but to find a rich variety, full of elegant, stylistic designs, The White Company photo frame range is ideal. They have 20 different designs, ranging in styles and sizes, so you're bound to find something to suit your (or your mothers) taste. They're affordable too. The cheapest frame starts from just £20!
*~Mini Disclaimer~ Please note the written content in italics (apart from this disclaimer) was lovingly produced by the writers at Green Light Digital and not myself and features links to products from The White Company. The images were also provided to me (which were resized to keep in line with my image house style, hence the slightly low quality), therefore both the images and the written content is not copyright to myself. Every other written content was produced by myself and is therefore copyrighted to myself.

FIND ME ON:
Twitter | Instagram: @katiebearx