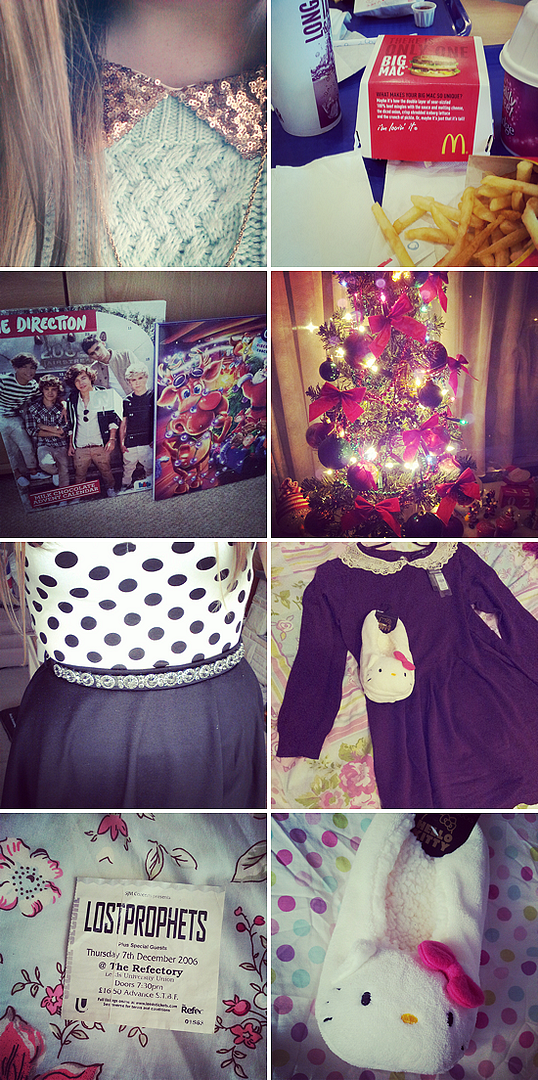 Layering – Cheeky trip to Maccies – Finally time to open my advent calendars! – Christmas tree in my room – Dressing like a 12 year old – Primark goodies – 6 years ago – Best slipper socks!
I've had no time to post this week at all; I know it's becoming a regular occurrence! Monday was spent waiting for someone to come and replace our tumble dryer then Christmas shopping with my Mum, Tuesday was my usual outing with my grandparents, Wednesday was work, Thursday was town, then back into town to replace I faulty dress I bought from Primark, then back home to put my Christmas tree up then Friday and Saturday was work. Phew. I did have time however to change my blog around a bit. What do you think of it? Took me a while to get it to how I wanted it to look but I'm pretty pleased with it! I get bored of the look of my blog after a while so I like to have a change around every so often.
Not long until Christmas! How's getting excited?

FIND ME ON:
Twitter | Instagram: @katiebearx