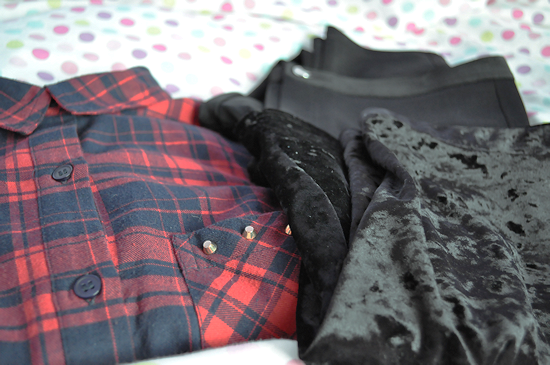 When it comes to parting with my money for clothes and accessories, I like to get the best quality products for the best price. I am really wary and conscious of spending money so when I see dupes for products, whether it's clothing, accessories or beauty, I always tend to buy the dupe over the original product. Recently I've seen a few products that I've immediately noticed that they're a dupe for something else and bought the cheaper dupe version. Here are my favourite dupes that I've bought recently.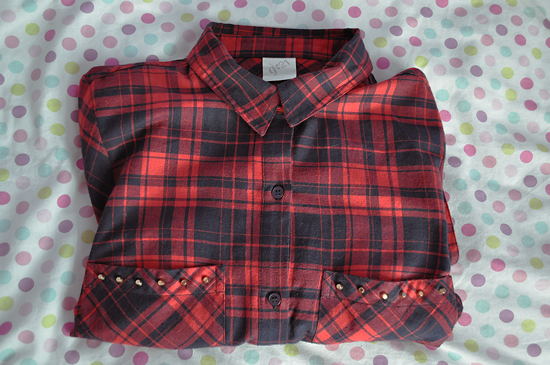 George Studded Checked Shirt - £14 / Dupe for the Zara Studded Checked Shirt - £39.99
When I saw this my first thought was that it's basically the same as the Zara version. I've seen the Zara one floating around on a few blogs and because I'm a massive checked shirt fan, I naturally really wanted it. The £39.99 is personally a hefty price tag for me, when you can get plain checked shirts for around £20. So the studded detail hardly adds an extra £20 to the price tag. The checked pattern is really similar, the only slight difference in the two shirts is that the Zara version has four rows of studs on each pocket and the George one only has one.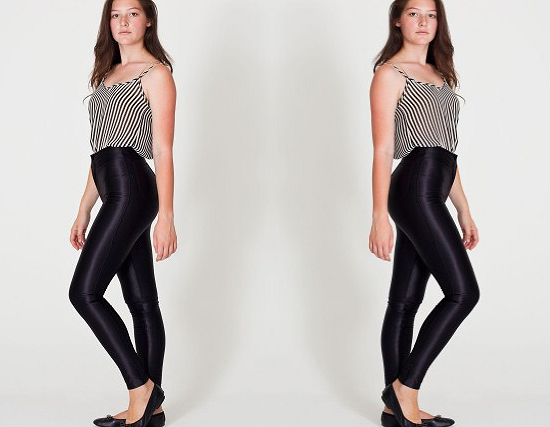 River Island Tube Pants - £30 / Dupe for the American Apparel Disco Pants – £74
The original AA disco pants are a shocking £74 and although I've heard they fit and look better than many dupes, you could literally buy two pairs of the RI dupes and still have £14 left. I've heard the AA ones are shinier than the RI version however I much prefer the matte feel because I don't feel like the draw as much attention to my thighs as much as I think the AA version would. The River Island dupes also have a button and zip fastening like the American Apparel ones.
New Look Crushed Velvet Skater Skirt - £6 (in the sale) / Dupe for the Topshop Velvet Skater Skirt - £28
Saving -
£22
The main difference in the two skirts is that the New Look dupe is crushed velvet, rather than normal velvet. A friend bought the Topshop version and apart from being slightly different velvets, they are basically the same. They are both skater styles and are both high waisted, only with different price tags. I bought the New Look one in the sale (originally £12.99) because the skater style fit is my favourite and it's an alternative to a plain black skater skirt.
What are you favourite dupes? Do you like buying dupes or do you rather buy original versions of products?

FIND ME ON:
Twitter | Instagram: @katiebearx