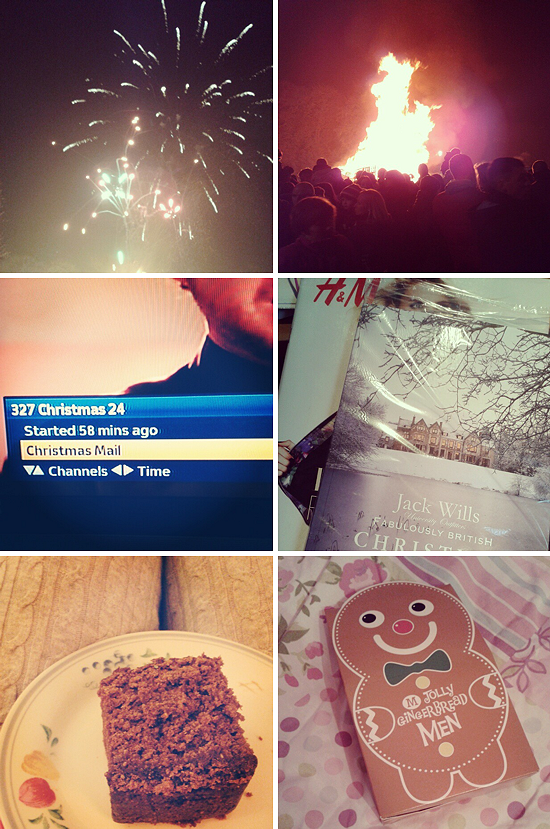 Bonfire night fireworks | Bonfire at my local park | It's that time of the year again! | Thanks Mr Postman | Parkin | These were (almost) too cute to eat!
This week saw me donning my scarf and gloves for the first time this year and braving the cold November nights to go see the bonfire and fireworks at my local park and also to see the Christmas Lights in Leeds get switched on. The bonfire and fireworks were lovely, although I've never seen so many people in a park before; I literally had a hundred people bash into me and stand on my feet. The Christmas Lights in Leeds were switched on, on Thursday by Tyler James, The Loveable Rogues, (Chico, yes really!) oh and Santa! Leeds City Centre was almost at a standstill and it was pretty crazy getting out after but it was nice to finally feel like Christmas is coming!
I've also made an important decision about my future this week; a 'better late than never' one to be fair but I'm glad I've finally made the decision. I'll fill you guys in more when everything gets sorted!

FIND ME ON:
Twitter | Instagram: @katiebaby_