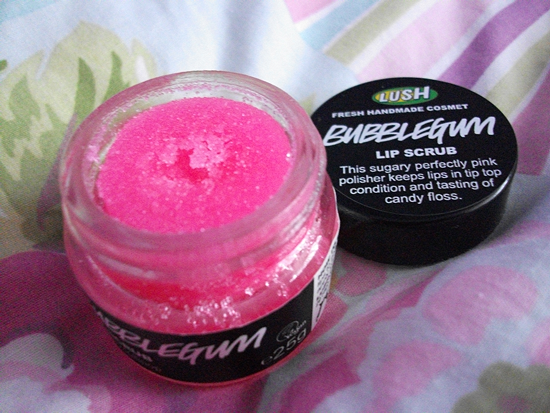 I haven't been in Lush for years; I think I was around fifteen when I last went in. It always smells amazing when I walk past the Leeds store but I've never fancied popping in. The staff were nice and friendly when I went in too, it's always nice when you get good customer service!
I've never bought a lip scrub before so I decided to give this a good. It smells amazing and I love the whole 'fresh' and 'organic' mantra Lush has. It even tells me on the bottom of the pot when it was made too! The main ingredient is castor sugar and the rest are organic (I think!) so it tells you on the pot that you can lick off the excess when you use it. Yum! I also bought the Father Christmas bath bomb and I'm saving it until it's a little nearer Christmas!
What are you're favourite Lush products?

FIND ME ON:
Twitter | Instagram: @katiebaby_