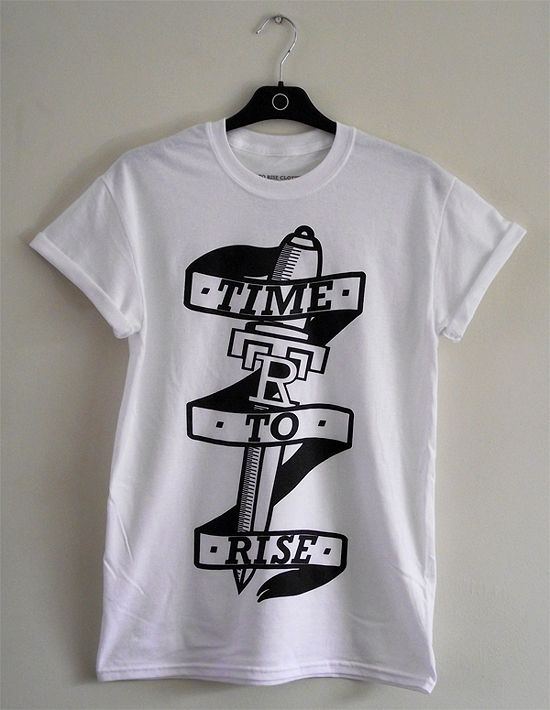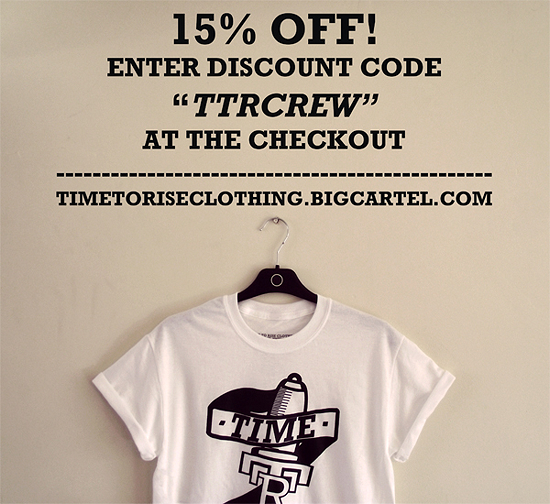 I'm a massive fan of small clothing brands. It all started back in 2007 when I was 17 and I discovered Drop Dead. Even though I dress a little more 'girlier' now than I did when I was 17, I still love a good t-shirt! I recently contacted Ryan from Time To Rise Clothing* after I stumbled across their Twitter account and fell in love with the brand. He kindly gave me an introduction to the brand and some images to share with you guys!
Time To Rise Clothing is an extremely new independent clothing brand that was only established in August 2012. They have already established themselves as an up and coming clothing brand and have already been featured on Indie Minded, RAWTEE, The Fly Genesis and Geek Shirts. Not bad for two months work! Time To Rise Clothing pride themselves in having quality products with a real message. Their brand is built around two messages; "One life, rise now!" and "It's time to stand up for what you believe it!" I love it when brands have a message behind the clothing because it shows that the brand is really reaching out to their customers.
Their debut tee, the 'Dagger Tee' is out now, priced at £10.99. This is insanely cheap, but they are currently limited edition so buy one now to get your hands on one! They also have a 15% discount offer; just enter "TTRCREW" at the checkout to grab a bargain!
*This isn't a sponsored post. I haven't received any goods from TTR for doing this post, it's is purely about my love for the brand!

FIND ME ON:
Twitter | Instagram: @katiebaby_