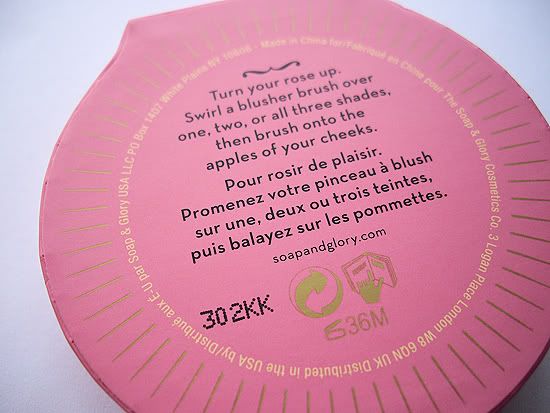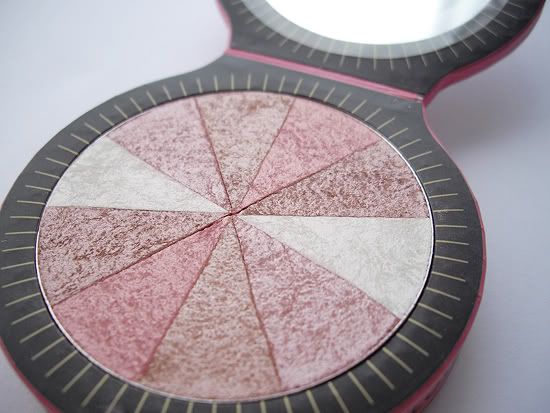 Soap and Glory 'Love at First Blush' multi-shade blushing powder
I'm a big lover of the matte look, I have really oily skin so my makeup has to be matte all the way! Powder is my fave product, it always helps stop my t zone from getting oily. The dewy kind of look is definitely not for me, although I do love the look, I just know it will make my skin look even oilier! Over the past month or so I've really thought about highlighters, hoping that they'd add a bit of colour to my cheeks but also highlight them and add a perk to my face. I picked this up in Boots and although it's a little pricier than I'd normally pay for this type of product, I absolutely love it! It's advertised more as a blush rather than just a highlighter on it's own, but it has three shades which work really well together. It's got some soft shimmer in, rather than harsh glitter, so this adds a nice soft highlight to my face without being too over the top. You can use each shade individually, but I find it hard to just use one because the segments of colour are too small for a blusher brush so I just use all three together. I apply it over the normal blusher that I'm using at the moment (Rimmel Mono Blusher in Santa Rose) with a blusher brush. The main positive about this is that I find it's not too powdery, which means it doesn't get messy with powder everywhere. I'm not sure if this is because the blusher brush I use to apply it has really soft bristles, but I've used it for about 2 weeks now and it looks like it hasn't been used yet! I will probably end up re-purchasing it when it runs out, but I reckon it will last me ages!
Do you like Soap and Glory cosmetics? Let me know!