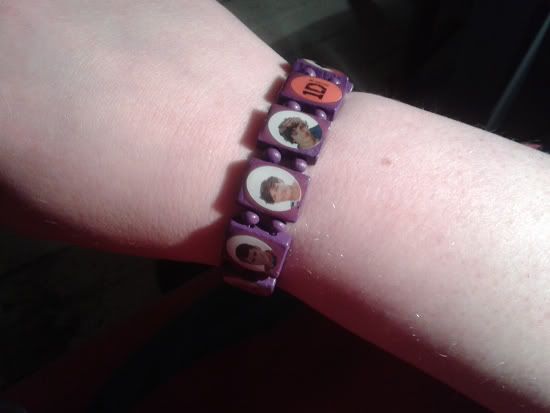 1 –
What I wore on Thursday when me and Anna went for a walk, so nice and sunny!
2 –
Princess ring from New Look!
3 –
My brother found this on the floor at Primark (he works there!) and got it for me. I was so excited and apparently I said OMG about 10 million times!
It's been a quiet week really with it being Easter weekend last weekend! I got 3 eggs, 3 crème eggs, a bag of mini eggs and a tube of mini eggs. All been eaten now though! I love Easter, mainly because it's a nice excuse to stay in with the family for a couple of days and slob on the sofa eating chocolate and watching movies! I'm not up to much next week, so it's going to be pretty boring! I am going to see Cabin in the Woods today, I haven't seen a film since last November and it's supposed to be really good with a twist on other horror films! I've got some more posts planned for next week, including a haul of stuff non-beauty stuff I bought in London. Check out my London beauty haul post here! Have a good week guys!

Katie xo