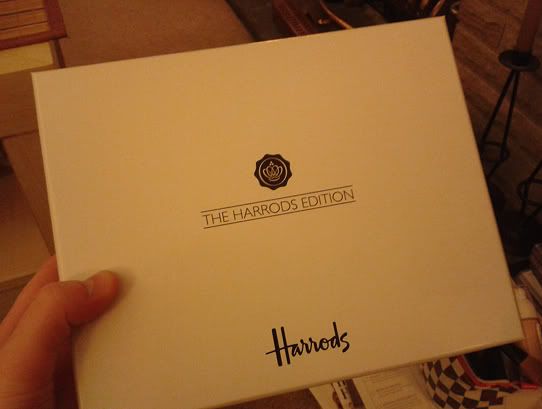 1 –
My Dad made these signs on my birthday and put them all around the house, so lovely!
2 –
My first ever Glossybox!
3 –
Sneak peak at some goodies I bought in New Look!
Hi guys! I've had such a good week! My birthday was on Wednesday, 22 years old! I'm getting so old, I can't believe I'll be 23 next year! Life is going so quick, I feel like I'm not living it to the full sometimes! I'll do a full post on my birthday with photos and stuff. Thank you to people who wished me happy birthday on here or on Twitter, means alot! Me and Anna are going shopping tomorrow for some last minute bits for London, it's 11 days today till we go! We're so excited, I LOVE London. I love everything about it, the shops, the things to see, the atmosphere! When we went last year, I really felt like I belonged there. Like when you go on holiday to somewhere, whether it's in England or abroad and you really feel like you could live there, London is like that for me! Only if I'm completely honest I really couldn't live there, too many people! At some points me and Anna had to hold onto each other so we didn't get separated! I've saved up a ridiculous amount of money and I can't wait to hit the shops with it! I need loads of clothes to because I've lost a stone and 2lbs so far and most of my clothes are falling off me. So when I get back from London I'm going to have a clear out and as painful as it'll be, chuck out clothes that don't fit anymore.
I have a couple of posts coming up in the week, including a haul post because it was payday on Friday so I've bought myself a few goodies! Have a good week guys!

Katie xo