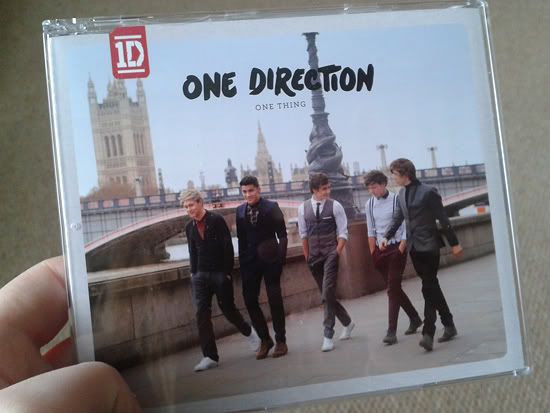 1 –
Randomly decided to listen to my entire Britney Spears collection, brings back so many memories of when I was a teenager!
2 –
One Direction – One Thing single finally came from HMV. I get all of their singles!
3 –
Wearing my P.N.T jumper (more info below!)
My week started off pretty crap, long story but kind of finished ok I suppose. The last photo is what I wore to go shopping with Anna. The jumper is from a music business that a friend from work is involved with. P.N.T (People Need Tunes) a music business thing that represents unknown artists that haven't been signed to a record company, in the aim of helping them get their big break. I'm lucky to work with one of the guys involved and he's so lovely! I also work with another guy who's helping to advertise P.N.T. Its 5 weeks until me and Anna go to London on a mega shopping spree! So excited! You can check out what I want to buy in my wish list post!

Katie xo