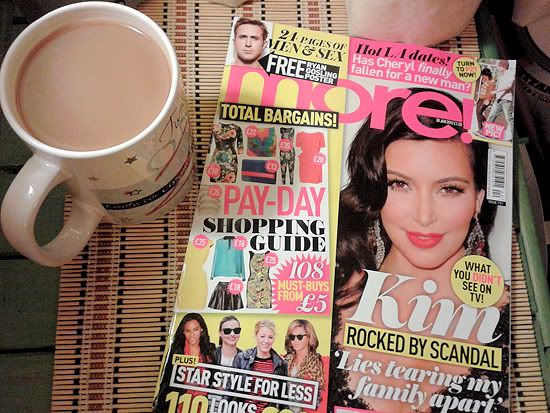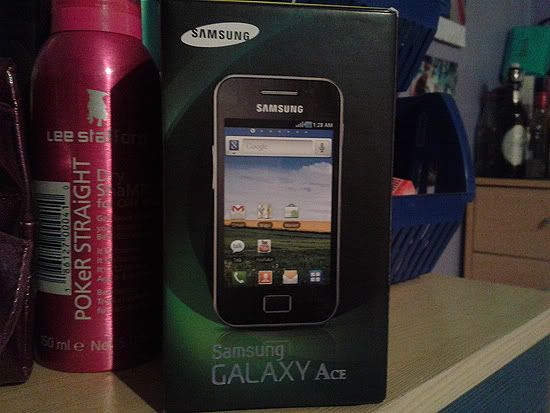 1 –

Enjoyed a nice cup of tea and this weeks More! magazine. The perfect way to spend an evening!
2 – The two rings I've been wearing the most recently; L-R, Clarie's and

Accessorize

.
3 –

New phone! It's my baby!
Hope you're all well guys! My week has been really good! Monday me and Anna got our train tickets for London! Just two months to go! So excited! We're going for four days and we plan on getting drunk (standard!), sightseeing and shopping of course! Tuesday I met up with a friend from college who I haven't seen since before Christmas so it's always nice to see her and have a catch-up over a Starbucks! Got my new phone Monday as well! I've had to get used to it with it being touch screen, but I absolutely love it! Today I'm going to my boyfriends' which I'm really excited for because I haven't seen him in a week! :)
Thank you to everyone who's support me and my blog over the past few months, I really appreciate all of your comments! I was told recently that I seem really lovely and genuine! Comments like that really do make me smile and make me feel like I'm doing this blog for a reason! My blog may not be the most popular but I'm more interested in making sure my readers enjoy reading my blog! Don't forget to follow me on Twitter if you haven't yet! Have a good one guys!

Katie xo