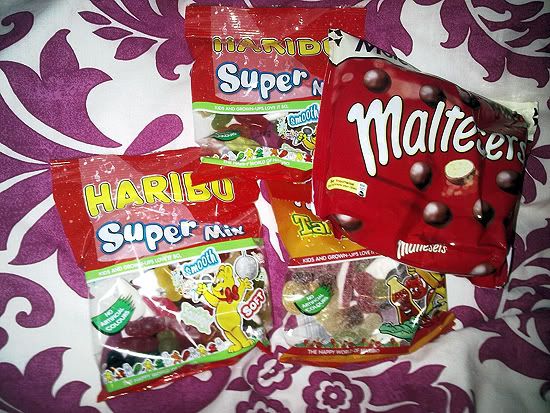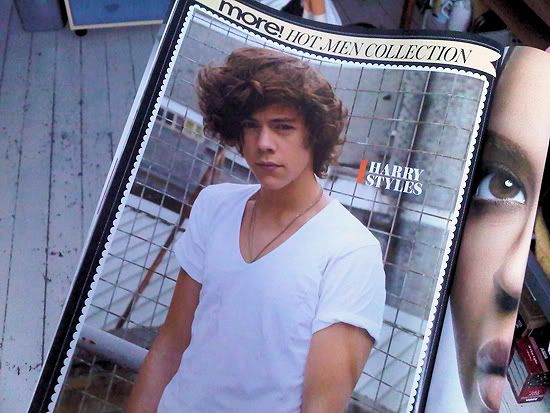 1 – Got You Me At Six's new album for Christmas, I've been listening to it none stop since! Check out 'Crash' if you're after a heartfelt slow kind of song, so good!
2 –
Haribo and Maltesers for today! Yum!
3 –
Got this post in this week's More magazine. They mentioned in it last weeks issue and I totally forgot about it till I opened it and say Harry's gorgeous face. Definitely going on my wall!
It's been a pretty boring week, nothing much has happened! Went out with Anna on Monday and I spent some of my Boots points, as mentioned in this post. I was so excited to spent some; I got just under £50 worth of stuff for free! Win. My boyfriend is meeting my brother today (this is a scheduled post because I'm going to be super buys today!), which I'm nervous about but I know they'll get on SO well because they're so alike it's unreal! They like the same music, both play a similar instrument (brother plays bass, bf plays the guitar), both like comics and both are X-Box addicts. So I know they'll get on well! My boyfriend is coming round to mine for the first time whilst my parents are away for the weekend, so I bought us loads of Haribo and chocolate to eat and we'll probably watch DVDs all day!
Also, you can follow me on Twitter
here
!
Hope you guys have had a nice weekend!
Katie xo