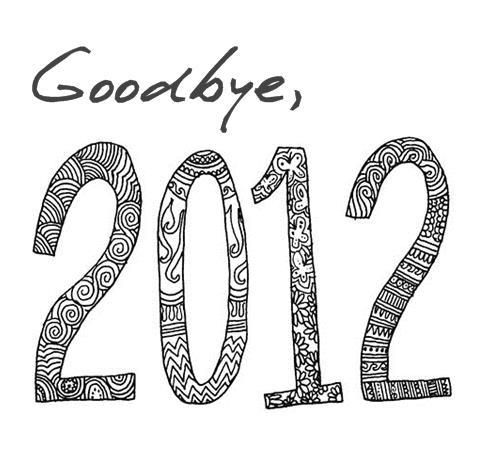 Image Via We Heart It
A year flies by quicker than you think; one minute you're taking down your Christmas decorations and nursing a post-New Year's hangover, the next you're erm… putting your Christmas decorations up and getting ready to eat, drink and be merry all over again. It's near the end of the year so I thought I'd share with you all how my year has been and what I've learnt.
I'm not one for New Year's resolutions because I can never think of any that I would be willing to stick to never mind sticking to them! But every year I like to ponder how well it's gone and whether it's been a disaster or not. People who know me well will be probably screaming at their laptop screen wondering why the hell he even should be mentioned here again but me and my ex splitting in June was actually one of the best things to happen. It wasn't at the time; I cried a lot and did the whole 'woe is me' thing for a while but I've realised I'm much stronger than I think after breaking up with him. There's a lot more to the breakup than what I've said on here but I realised that I should never ever be with a guy who puts something else over me 24/7 (and not something trivial). The relationship got really dull too quickly and I spent most of the time being second best to him, not good. I'm actually way more confident without him and I never particularly thought that would happen, but I flirt with guys more and I'm generally more confident around guys.
I've lost two stone in the past year and this has made me insanely confident. I feel like I can wear what I want and not feel as self-aware as I was before. I still want to lose more weight but I love getting compliments because they do their job in making me feel amazing.
I've never been the uni 'type of person' but one day I realised I really wanted to go; it was a simple decision that came after years of shrugging off the idea of going to uni I quickly (but efficiently!) got my UCAS application filled in, wrote my personal statement and got my reference done and then got it all sent off. I got my first off four days after applying (unconditional!) and I'm really happy that I've decided to finally go.
I managed to bag myself a day of work experience at my regional news for ITV in the summer which was amazing. It was a hot day and I spent most of the day in a nervous and awe-infused blur but I definitely learnt some of the ins and outs of how TV news is put together.
I went to Party In The Park for the first time this year back in the summer. It was another rare hot summers day and I got sun burnt for the first time in years too! The best act was obviously One Direction; I've never screamed so loud in my life. However I feel that my vocal chords will be permanently damaged when I go see them in Sheffield in March next year. I got up really early in the morning way back in March to buy tickets when they went on sale at 9am. It was a tense 10 minutes or so when I was stuck in a queue on various ticket sites but I eventually got my hands on a pair!
I've learnt a lot about blogging in the past year; I've developed my blogging and writing style considerably since I started my blog way back in October 2011. My life is definitely 'blogger influenced'; think a love for Lush, tights-socks-and boots combo, Zara, Yankee Candles, disco pants and Cath Kidston. Before blogging I never dreamed of spending more than say £6 on a skincare product and whilst I'm not splashing the cash at the first sign of higher market stuff I'm a lot more open to spending money on stuff. My favourite blogs of the year are; One Hand In My Pocket, ASHLLYD, Milk Bubble Tea, I Covet Thee, Little Winter and Cider With Rosie.
I really hope 2013 is kind to you all and brings you joy and happiness! Here's to another year of happy blogging!

FIND ME ON:
Twitter | Instagram: @katiebearx