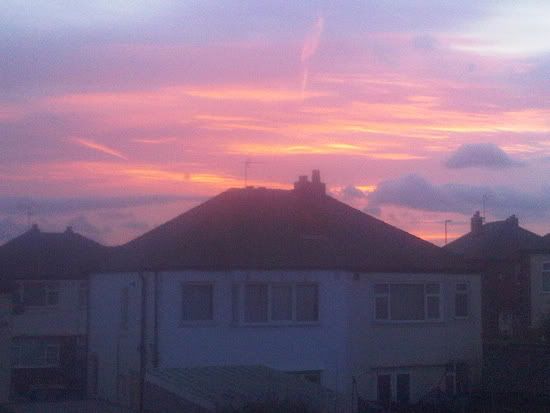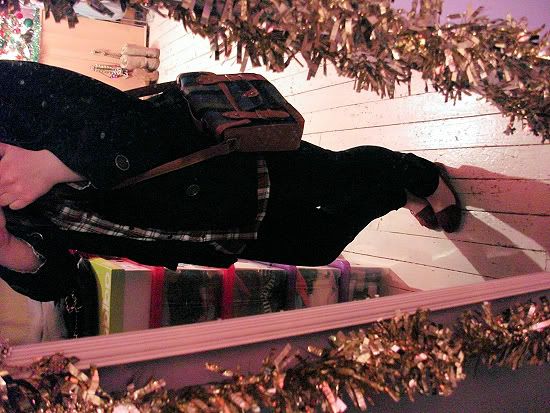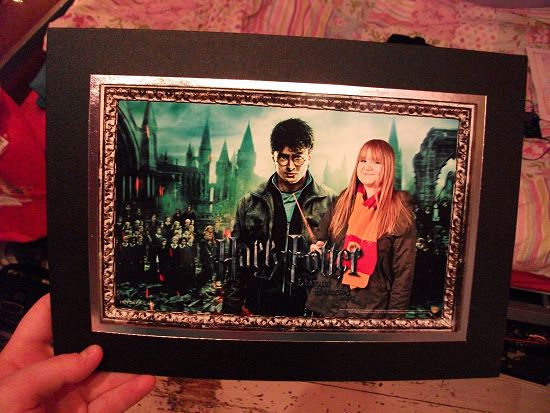 1 -
I woke up to the prettiest sunrise I've seen in ages on Tuesday morning
2 -
What I'm wearing tomorrow when I go Christmas shopping and for tea with Anna. Sad how I tried everything on as well!
3 -
My Harry Potter photo I got done at work on Friday, I look awful but I'll treasure it forever!
4 -
My Christmas tree :)
Hope you've all day a good week guys! My week has been pretty busy, I spent all of Monday Christmas shopping with my Mum! Only actually managed to get a couple of things and actually got more things for me than for other people! Anna came round for pizza on Tuesday, we had to wait a full 1 hour and 15 minutes for pizza! We were so annoyed, but still wolfed it down! Friday was really exciting, came into work to find out you coule have your photo taken and put onto a Harry Potter background for free! You were advised to give a donation for the 'Text Santa' appeal that's on TV near Christmas if you got a photo taken. You had to stand in front of a green screen, and the photographer gave you a wand and a Gryffindor scarf to wear aswell! I look awful in mine but I felt cheeky asking him to take another! Also had to put my jacket on, because with my work shirt being bright green, if I didn't my head would have just been floating haha! That actually happened to a guy at work, the photographer forgot to tell him to cover his shirt up. Hilarious! Put my Christmas tree and decorations up in my room today; my brother said it looked like Santa's grotto and also 'ridiculous'. Whatever, I always go OTT with my decorations at Christmas! Also so happy Dougie won I'm A Celeb lastnight!!
Sorry it's a short update this week; I'm about to tuck into a cheese feast stuffed crust pizza and watch Harry Potter and The Deathly Hallows Part 2 with my Dad whilst my brother and Mum are out! My Dad hasn't seen it yet, but I went to see it at the cinema. It's the most amazing film ever! Have a nice week guys!
Katie xo