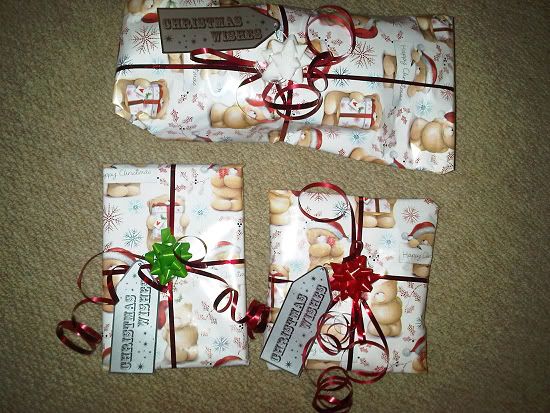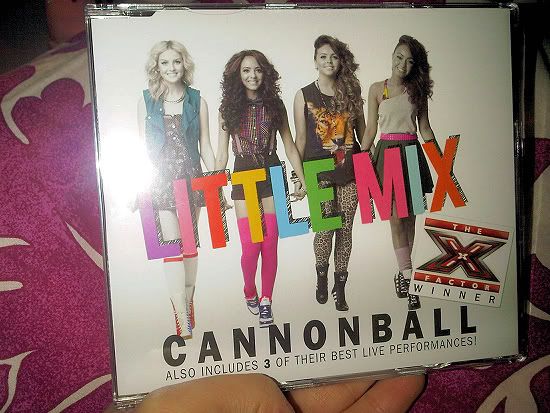 1&2 –
Bought the jumper and top from New Look yesterday. Ended up spending £58 on the jumper, top and a pair of shorts which I'm taking back because I realised I spent too much! The jumper is my fave colour at the moment! It was £19.99, but scanned up at £22.99, so keep your eye out if that happens for you! I didn't realise until I got to work and had to go back! Sorry for the cheeky bra flash, I was only trying it on to show you guys, so I didn't bother to put a black vest underneath. I'll obviously be wearing one underneath when I go out!
3 –
The boyfriend's Christmas presents! Took me around 3 hours to wrap, I wanted them to look perfect! Such a geek! It'll take him about 3 minutes to unwrap 3 hours of work, but whatever!
4 –
I always like to get the winner's single, so I had to get this years! So happy a group won the X Factor!
It's been a pretty strange week this week, mainly because I made plans to see my boyfriend last Sunday, which got rearranged to Tuesday, which ended up rearranged again to Thursday. I had fun when Thursday finally came, we spent all day watching South Park (him), How I Met Your Mother (him again) and about 30 seconds of Teen Mom 2 (me). I gave him his Christmas present too, although he's not allowed to open it for another week! How crazy is it that it's Christmas next week? Time flies by too quickly! Just another three months and I'll be 22, which I actually want to try and forget about, I hate getting old! Next week's update will be either a little early or a little late, obviously because next Sunday is Christmas Day! I might do it either Friday this week or beginning of next week, depends how crazy busy Christmas is!
Katie xo