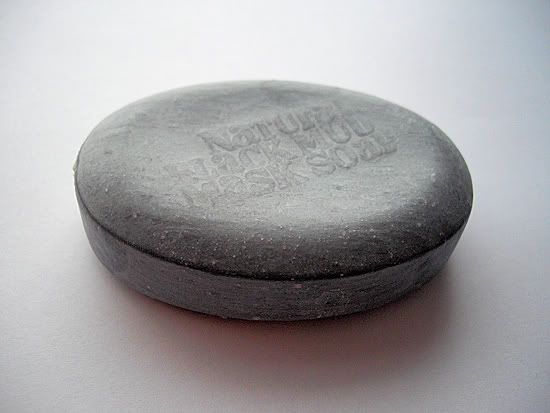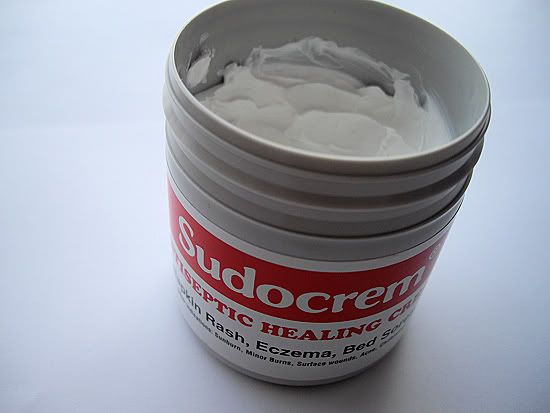 1&2 -
Dead Sea Black Mud Mask Soap
| 3 -
Sudocrem
| 4 -
L'Occitane en Provence Shea Butter Hand Cream
| 5 -
ChapStick (Strawberry)
When I did a monthly favourite last month, I kind of did it the opposite way round and made it the things that I love so far into the month. It's the backwards way to the way that everyone is doing this type of post at the moment, but I might as well stick to the way I started! I know that as the month progresses I still love the things mentioned as much as I do at the beginning of the month!
1&2 – I've been using this soap for about three months so far and I love it. Over the past seven months or so, my skin as been awful and wasn't even this bad when I was a teenager. I get really bad spots, particularly around my mouth and jaw line, which I've read before is something to do with hormones. I've tried more or less every type of skin care product and nothing would work to get rid of or at least calm down my spots. Even though I do still get some spots, this soap has helped calm them down and reduce them. You lather the soap up, and then apply it like you would do a face mask. It recommends leaving it on for about three minutes, then wash off. It dries on and makes my face feel a little tight, but my skin feels really clean and refreshed after woods. I photographed the packaging as well because it's quite hard to find in shops. I got it from Boots, but I've found that it seems that bigger ones stock it and smaller ones like the one near my work don't have it. The Boots that I bought it from stocks it not with the skincare products but with all the regular soaps and hand wash. It's about £3.40 in Boots which is quite expensive for a bar of soap, but I usually spend more on face wash and things like that.
3 – Sudocrem is one of those products that people usually have in their bathroom cabinet. I've been using this to reduce spots for ages and it really does work. When I get spots, I tend to get really sore swollen ones, which are the worst! I apply some at night whenever I've got a spot, and it reduces the swelling overnight. I have to apply it over a few nights before the swelling has gone down and I still have marks but foundation and concealer cover those. I got the 125g tub and it lasts ages but luckily it doesn't expire until 2016 so I won't end up having to throw half of it away. I end up going to bed looking like I've had a fight with some Tippex but thankfully my parents and my brother don't laugh anymore, ha!
4 – I don't usually use hand cream, my Mum doesn't go a day without using some but I hate the texture most leave on your hands. I wash my hands a lot because I hate it when I feel that my hands are dirty or have something on them (not as OCD as it sounds!), so sometimes, mainly in the winter the back of my hands get really sore and dry and to the point where sometimes they start to bleed. Yuk! I got a full size tube of this free in a magazine ages ago and I loved it. I put loads on, on the back of my hands and it does feel greasy, which I hate, but it's on the palms that I hate the greasy feeling! I bought another tube when the free one ran out which is £7.50 for a 30ml tube but for the price it's a really good product. I tend it put it on at night because I put quite a bit on and it gives it time to work overnight, but in the morning my hands are always smooth and the soreness has gone.
5 – Come winter, everyone's favourite product is some form of a lip balm! I don't particularly have a favourite brand, so I usually buy whatever lip balm catches my eye. I bought this Chapstick a bit ago when it was on offer for £1 somewhere. It does the job for when my lips are feeling dry and sore and it smells nice as well.
I've also been listening to One Direction's album, "Up All Night" full stop! The best album I've heard it ages! I don't think I'll ever get bored of it either. Having a favourite track is like picking a favourite child, but I love 'Same Mistakes' and 'Up All Night' and 'Stole my Heart' are nice upbeat songs! What do people think of Harry and Caroline Flack? She's got a lot of hate on Twitter from fans, something that I'll never do because I'm not a 12 year old. 15 years is quite a big age gap, particularly because he's not officially an adult yet…. but because I love him so much I'm happy for him (really!). Cannot wait for the X Factor final this weekend because One Direction and JLS are performing a mash up on the show! Excited! I'm not fussed who wins this year, it's not as good as last year because 1D aren't in it of course, but it'd be nice if a Little Mix won it because a group has never won it. Also check out my guest post on Cat's blog here!
Katie xo