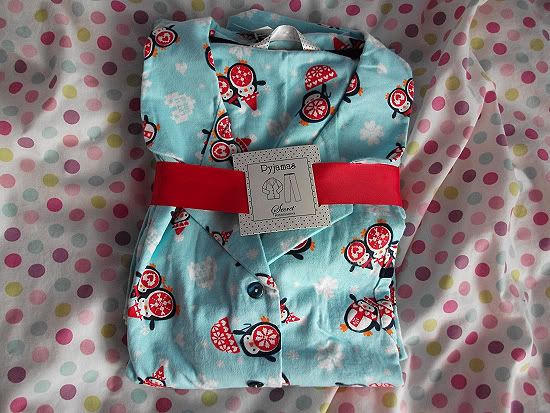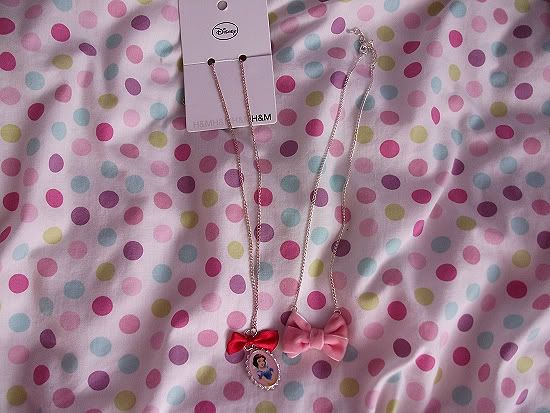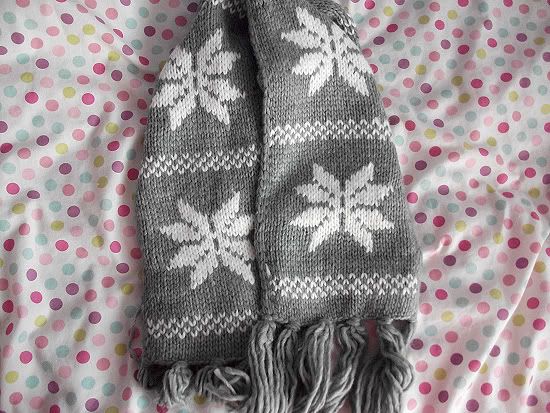 I've bought a bit over the past couple of weeks so I thought I'd share with you guys what I've bought! It's a bit of a shopping haul really, most stuff I bought on separate occasions, but I've put it all together to show off what I've been spending my money on!
1 - I bought these PJs from Primark whilst Christmas shopping with Anna. As sad as it sounds, ever year I always buy a new pair of PJs to wear at Christmas… sad I know! These ones have cute penguins on, I can't wait to wear them at Christmas!
2 - I bought Battlefield 3 for my boyfriend for Christmas the other day at work. We had a 2 day double discount event so I ended up saving about £8, then I had £10 left on a £20 gift card they give you every year at Christmas, so I only ended up paying about £20 for it! It's the limited edition one, I didn't have a clue what the difference was, but it says something about an free expansion pack. The limited edition and the normal one were both the same price, so I thought I might aswell get the limited edition one!
3 - I've downloaded a few of Justin Bieber's songs but I never got round to getting his album. This is an oldish one, but its got some of his songs that I really like, and it was only £5 from work! Obviously bought One Direction's album, Up All Night! If you buy it from HMV, you can get an exclusive slip case to put it in, and each one has a different member on. I got Harry because he's my absolute favourite!
4 - These cute necklaces are from the kids section in H&M. They were a bargain at £1.99 (pink bow) and £2.99 (Snow White), and I thought the chains might be a bit short because they're for kids, but the chain is pretty much the standard size.
5 - I've been wanting a plain cream cable knit jumper for ages, and I've either not seen any, or not seen any that I like. I bought this one from Primark for £10. I think it'll look nice on its own, or with a checked shirt underneath.
6 - I don't really have a nice thick scarf, so when I saw this one I had to buy it! It's so nice and warm and Christmassy. I bought this from work for £8 but I got it for £7.20 with my colleague discount.
7 - This Primark jumper is actually a men's, but it's so nice and cosy. It's best to get a size up from what you think you'd be in men's sizes, like if you think you'd be a small, get a medium so it fits nice. Also because men don't have hips, men's clothing is straight up and down so it's a better fit to get something in a size up. I love Fair Isle print, and it's nice and festive!

Katie xo