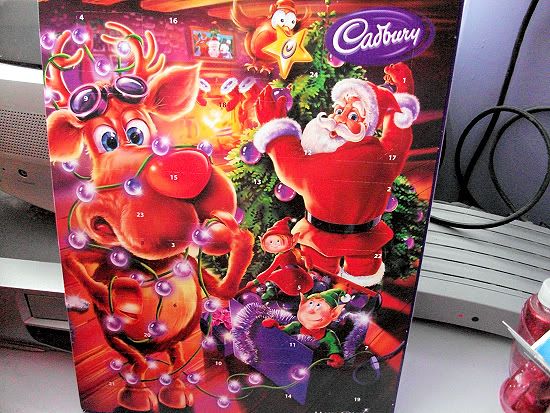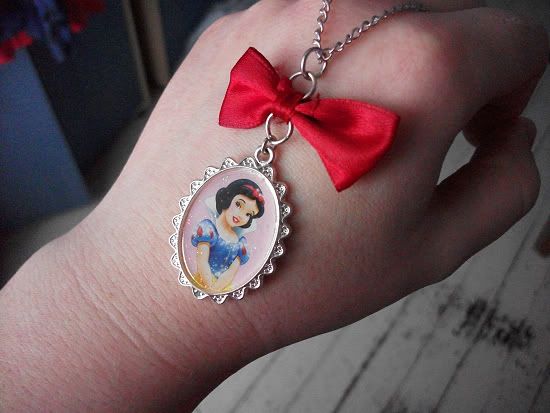 1 -

Bought my boyfriend an advent calendar, although some people may say he's 'too old', even though I think you're never too old for one! He got really excited when I told him I got him one, so cute!
2 -

Bought this the other week from H&M. It's actually from the kids section, but it's so cute and I think I can kind of get away with wearing a Disney Princess around my neck at 21!
3 -

Saw this in Friday's Metro, don't they look so cute in their scarves and gloves? :)
4 -

Bought the Top Of The Pops One Direction special the other day. Not bought TOTP since I was about 14! It comes with posters and everything, but it'll make my room look like a 13 year olds, so best not put them up. I'm a mega 1D fan girl!
I spent the beginning of the week forcing my boyfriend to watch the last episode from series 3 of The Only Way Is Essex. We managed to watch the whole episode without him complaining, although he did laugh in non-funny situations. Monday night me and Anna went to the German Market in Leeds. Christmas isn't Christmas without visiting the German Market at least twice, it's so nice and Christmassy! Most people go for the alcohol, although word of warning, the German lager is awful! Never spending £3.50 on something so awful again!
Blogging seems to be going pretty well at the moment! I honestly can't thank people enough for checking out my blog and following, I really appreciate it. I've even found a couple of my photos on Google, which is pretty surreal but nice! The lovely Cat from One hand in my pocket contacted me the other day about doing a guest post on her blog, which is mega exciting but more on that later!
I've got a pretty packed week this week, me and Anna are having a catch up over a Chinese on Monday. On Tuesday I'm meeting up with Danya, a friend from college for a much needed catch up! Then Thursday me and Anna are going to a taster event at All Bar One in Leeds, it's a good excuse to get dolled up! Have a good week guys!
Katie xo