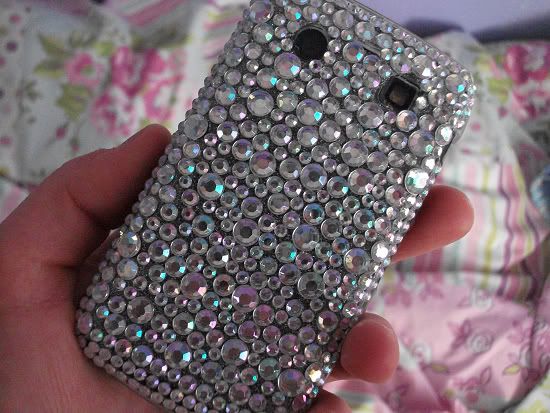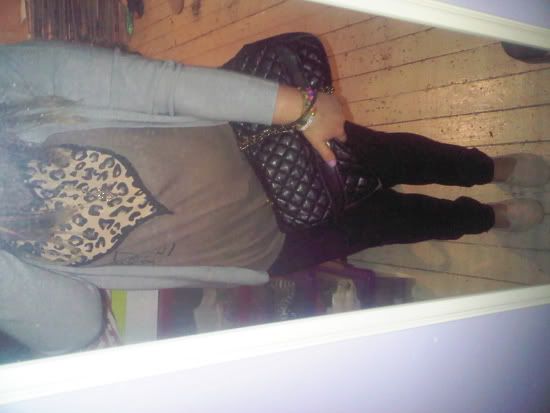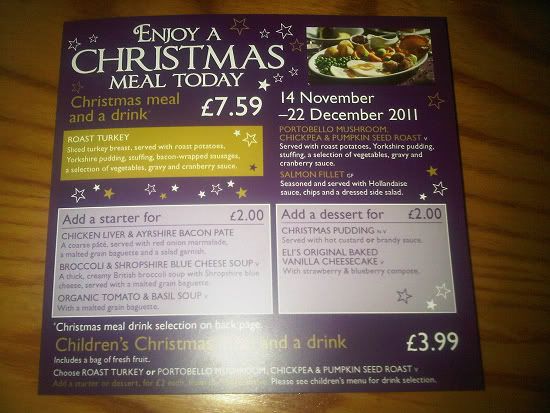 1 –

My amazing BlackBerry case! The photos I took don't do it justice, it's much more sparkly up close!
2 –

This time last year I wouldn't have ever dreamed that I would buy The Only Way Is Essex on box set – what a difference a year makes!
3 –

What I wore when I went Christmas shopping with Anna. The top is so cute and it's from New Look.
4 –

Me and Anna were uber excited when we saw this in Wetherspoons! We've planned a going for a Christmas dinner in a few weeks, mega excited!
Sorry the Sunday Update is a day late, I really wanted to avoid it being late because I knew before hand that it might be. I was out all day yesterday and the majority of today, so only just managed to get it posted now! I stuck to the date it would have been published, mainly because I like things to be nice and organised! I really want to avoid these planned posts being posted late, I think this week is the only exception I want to make!
Spent last week and this week doing crazy hours at work, mainly ten hour shifts, so I've been mega tired this week! I'm looking forward to getting paid on Friday so I can finish off the rest of my Christmas shopping! What do you guys think of my BlackBerry case? I used to think they looked a bit tacky, but I think they look nice now! This one was just under £4 from EBay and it's so sparkly! The TOWIE finale on Wednesday was a mega blub fest! I was totally unprepared for the Jess and Joey kiss! My boxset came on Friday but I've only managed to watch a couple of epidsodes, going to watch some more this week! :)
Katie xo