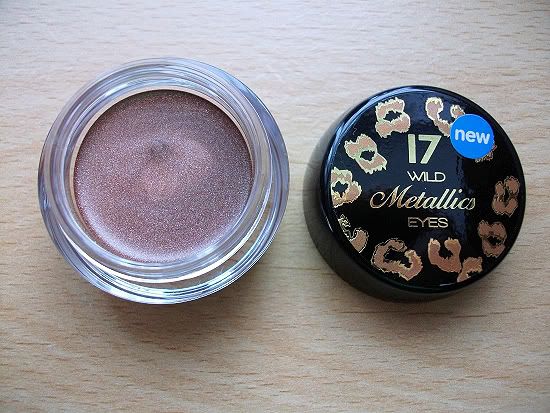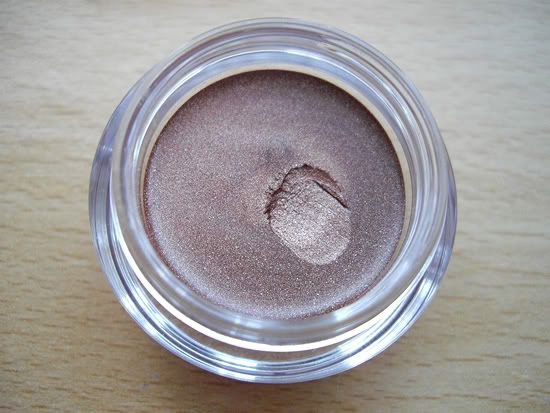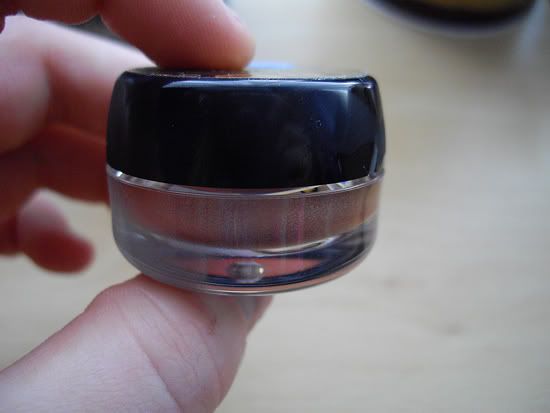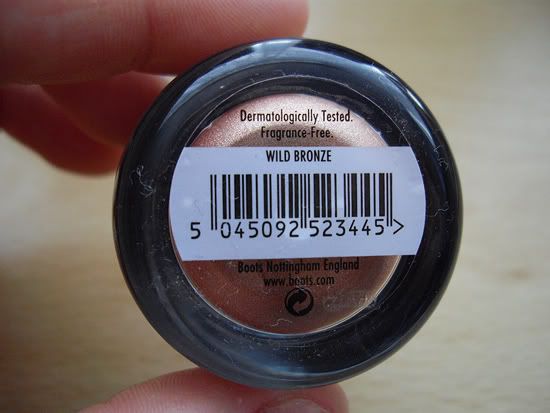 17 Wild Metallic Cream Eyeshadow in 'Wild Bronze'
I wasn't sure if I would do reviews on my blog, but everyone seems to do them, so I thought I'd try it out. As strange as it sounds, I don't tend to have strong opinions on products, it'll either be a case of "I like this" or "I hate this". There is the odd product that I'll use religiously, like Maybelline Dream Matte Mousse that I used for over four years, until I swapped to another foundation, but I generally buy whatever catches my eye.
As I mentioned this post, I was in Boots the other day when this cream eyeshadow caught my eye (no pun intended!). It's new in and comes in six shades (Wild Silver, Wild Purple, Wild Nude, Wild Navy, Wild Green and Wild Bronze). I got 'Wild Bronze', mainly because like I've mentioned before I tend to gravitate towards these type of colours because I think they suit me best. It was £3.99 for a small pot which is a handy size that'll easily pop into your bag for any touch ups. I don't normally go towards cream eye shadows, mainly because the ones that I've tried in the past are messy and crease easily. I wasn't sure on how thick it would be, the tester pot was a bit dry and crumbly, probably because other people had been trying it out. When I tried it, I was surprised how nice the texture is. It's nice and smooth and it has a really strong pigment. The texture of the eye shadow is more like a mousse than a cream. It's easy to blend in and you only need a small amount, depending whether you're covering the whole eyelid. When I tried it out, I use a thin eyeshadow brush, which I used to create a line on my top lid. I then used my finger to blend it in and to soften the line. When it's blended in, the colour isn't too harsh, depending on how much you blend it in, which I like. It has bits of really small fine glitter in, which isn't obvious in the pot, but when you apply it, it not only has a nice metallic shimmer, but also has a hint of sparkle. I really like 17 products, it's a go to brand for lipsticks, lip glosses, mascara and nail varnish for me!
Do you rate 17 makeup? Let me know what you think guys!
Katie xo